Fashion and Sports Unite: SKIMS Joins Forces with the NBA
SKIMS, the iconic brand created by Kim Kardashian West, has officially become the underwear partner for not only the NBA but also the WNBA and USA Basketball. This unique fusion of style and athleticism is a game-changer in the fashion and sports industries.
This partnership is a testament to the growing cultural influence of SKIMS and the NBA's iconic status in pop culture, entertainment, and fashion. It's a delightful union of comfort and athleticism as SKIMS introduces its Men's collection, a line that reimagines everyday essentials with a keen focus on comfort, setting new standards for style and coziness.
NBA Commissioner Adam Silver is thrilled about this exciting opportunity. He recognizes the potential of this partnership to offer NBA fans and SKIMS enthusiasts a myriad of new experiences, premium products, and exclusive offerings. This collaboration will center stage at prestigious basketball events, including the NBA All-Star and In-Season Tournament. Keep an eye out for SKIMS Mens, as it's poised to become a hallmark of this fashionable journey.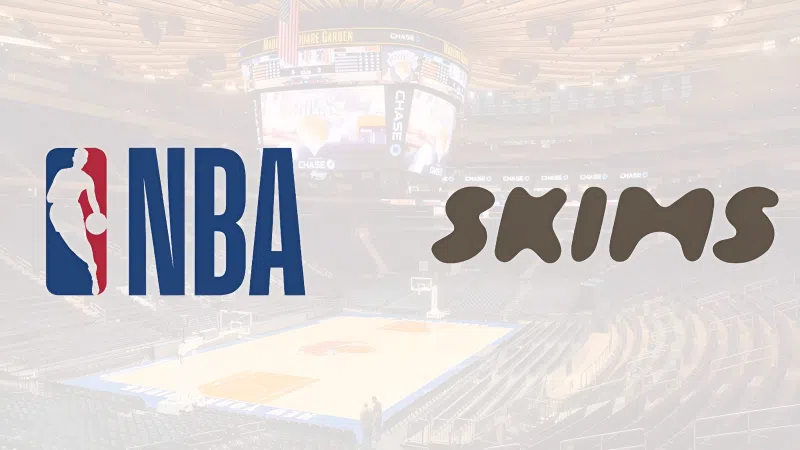 But that's not all; the collaboration goes beyond the runway. SKIMS will enjoy the spotlight through on-court virtual signage during NBA and WNBA national broadcasts. This means fans worldwide will get a firsthand glimpse of this exciting partnership. Additionally, the alliance will extend its reach to the leagues' official social and digital platforms, allowing fans to engage with the fusion of fashion and sports in real time.
In a truly innovative move, SKIMS and the NBA aim to bring together diverse backgrounds through fashion, sports, and talent. Both parties understand the potential of this collaboration to captivate the next generation of fans, leveraging the NBA's profound influence on pop culture to do so.
So, prepare to elevate your fashion game while supporting your favorite basketball teams. With SKIMS and the NBA joining forces, it's not just about what you wear but how you wear it. "Comfort and style now go hand in hand, reshaping the intersection of fashion and sports." It's a slam dunk for both worlds, and the excitement is just beginning!