Puerto-Rican writer and singer born in San Juan, Puerto Rico as Raúl Alejandro Ocasio Ruiz. He debuted in 2016 when he dropped the album Punto de Equilibrio under the label Under Music Group.
Childhood
When he was young, his family moved to the United States temporarily before coming back to the island. During his school years while attending the María Auxiliadora School, he had other passions, he practiced soccer but never really saw it as a career until it was cut short because of an injury he endured.
After that, he began taking music more seriously by posting it on SoundCloud. His influences vary from Elvis Presley and Michael Jackson, while later on would be influenced by Ricky Martin and Chris Brown.
Career Days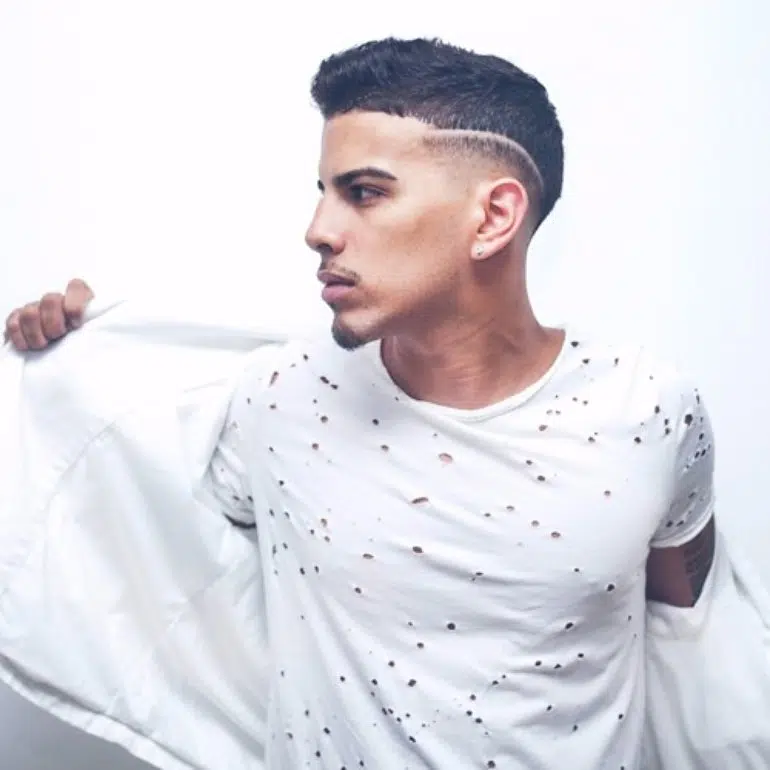 While learning to write and sing, he quickly used his talents with dancing and went on to be on local stages. He was soon known as a triple threat talent.
Moving on to this year, back in February, Rauw appeared with Selena Gomez on the hit song "Baila Conmigo". Formerly, his career pooped off when releasing his latest album this past summer "Viceversa"  For this album, he worked alongside producers Tainy (which he has also collaborated with artists like Bad Bunny) and Mr. Naisgai .
One of Rauw Alejandro's biggest hits comes from his latest album, the song had spent five weeks on the Hot 100, and it's called "Todo de Ti". Which the official video has ended up getting up to more than 300 million views alone.
Pushing Through Everything
Even with the pandemic happening, Rauw Alejandro has managed to get his career through the doors and showing the world what he's made of.
"In the pandemic, I was locked in my house with three of my collaborators, sound engineers, and producers. We did a mini-studio and we were recording non-stop. Many artists have to go to a large studio, with drums, guitars … We don't. We adapt ", said the artist for Spanish newspaper El País.
He is currently on his first world tour, where his next will be in Columbus, OH. Also having four shows in his hometown of Puerto Rico which sold out in minutes.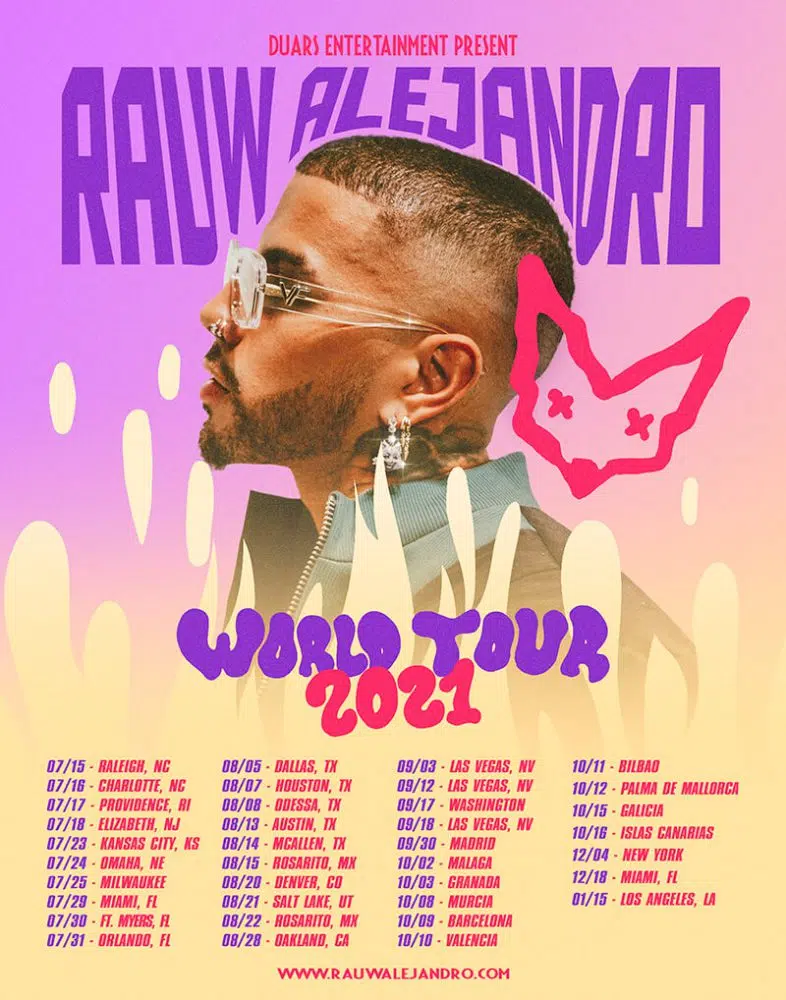 "I'm thankful for all the support from everyone. It's going to be an incredible night with lots of surprises. I can't wait to be on that stage and share it with you."