Florida's rising star Michael Jigstyle pays tribute to his family and dancing roots in the heartfelt music video "Queen Momma." This release holds special significance for Jigstyle as he reflects on cherished memories and lessons from his late grandmother. Inspired by her passing during the 2020 quarantine, Jigstyle made a promise to elevate his family and honor her belief in his talent. "Queen Momma" is not only a dedication to his grandmother but also to those who lost loved ones during the COVID-19 pandemic.
The single follows Jigstyle's 2020 EP, "The Quarantine Come Up," which showcased his versatility beyond dancing. With an impressive dance career spanning over 10 years, including performances in commercials, music videos, and world tours, Jigstyle is now stepping into the spotlight as a recording artist. "Queen Momma" serves as an introduction to his music, with more exciting projects planned for 2023.
As Jigstyle embarks on his journey, he aims to inspire others and redefine the role of dancers in the music industry. His vision includes launching a TV show and establishing his own record label, NTSTRZ Ent., which will feature artists with singing, rapping, and dancing abilities.
For updates on Michael Jigstyle, follow him on social media. "Queen Momma" is now available on all major streaming platforms via Ji Productions/NTSTRZ.
Take a look at the "Queen Momma" music video below.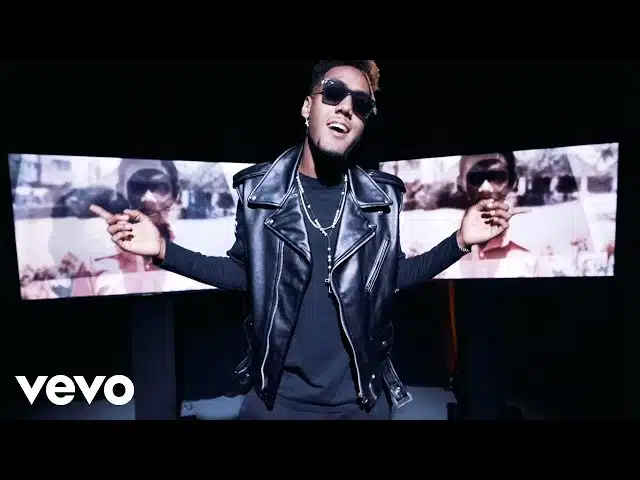 WHO'S MICHAEL JIGSTYLE
Florida's Michael Jigstyle's introduction to the music industry through a buzzing dance battles career. Now an artist, Jigstyle takes the buzz, charisma, and flare for the theatrics from dance, adds the raps, and evolves into a full-fledged recording artist. "Even with all the accomplishments I was grateful to create for myself, something still felt incomplete," Jigstyle shares when asked about how his career got started. "I later almost lost my life, due to a severe car accident and health issues. My life flashed before my eyes and someone made me realize maybe I should start using my voice again. From there, I made my own beats, added more to the verse and turned it into my first song that people still listen to today, called 'If That's Alright.' I was no longer just 'Jigsaw the dancer' but was evolved into "Michael Jigstyle -The Entertainer."
After establishing his presence in 2022, Jigstyle plans for an explosive 2023 that includes new music, music videos and live shows. When asked about his plans for the future, he expresses, "My mission for 2023 is to inspire others in the music and dance industry, emphasizing the importance of dancers as prominent artists rather than mere background figures. I aim to secure an investor for my TV show concept, which will have a transformative impact on my life and that of my family for generations to come. It all begins with capturing people's attention through my upcoming music project on my YouTube channel in 2023."I'm also creating my own record label, NTSTRZ Ent., which will feature artists skilled in singing, rapping, and, above all, dancing."