Clearly, Hypefresh would be remiss if this game was not debuted, in all it's glory. First, check out below for the trailer to Playstation / Insomnia Games' "Spider-Man 2." Immediately, after, read this write up.
The Trailer
Consequently, Sony succeeds and demonstrates the best aspects of a spider-man game. While, also building excitement. And, accordingly, delivers on said excitement.
Release Information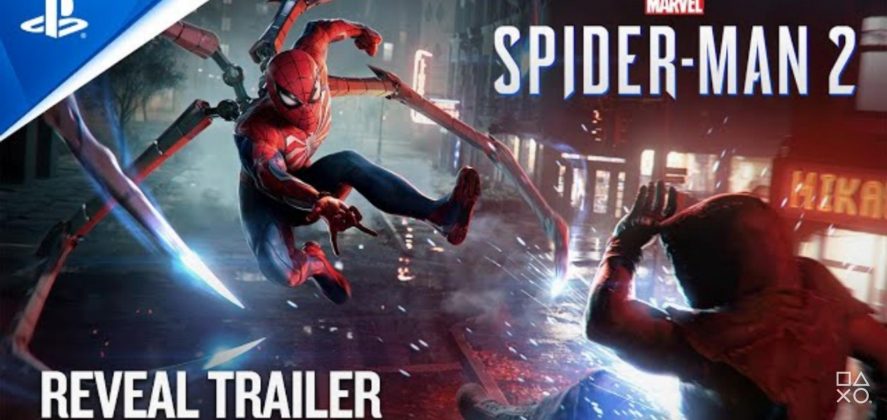 Working Title: Spider-Man 2
Release Date: 2023
Video Game Production Company: Insomniac Games
Gaming Platforms: Playstation Exclusive
Spider-Man 2 Playstation 5; Summary
Spider-Man 2, no not the movie, the video game is set to be another playstation exclusive. From Insomniac Games, Spider-Man 2 for Playstation 5's trailer dropped and it looks amazing. Of course, the graphics are crystal clear and work well with the Spider-Man dynamic. In addition, there is plenty of places for Spider-Man to interact with, swing from, and gain the upper edge. Furthermore, Miles Morales' powers are presented in the trailer as he shocks the villain with electricity. Consequently, Insomniac Games is starting off great.
Spider-Man 2, Is anyone up for the challenge?
Then, in the background, a menacing voice urges someone to step up and challenge him. At this point, in the trailer, Both Peter Parker and Miles Morales are present, working in tandem, and ready to stop the villain in his tracks. As a result, in villain monologue tradition, the main antagonist is speaking out. In doing so, he is calling for his adversary or co-villian. But, who could he be speaking to?
"For as long as I can remember, I have looked for an equal. One who could push me."
A bit of action ensues.
Then, "One who could surprise me."
more action.
Finally, "One who could even beat me. Yet, all I've found was disappointment. Will one of you finally give me what I desire?"
Villian Reveal: "Yes, we will."
Undoubtly, a voice emerges from the dark alley. And, out of the shadows, comes an answer to that challenge, a deep, chilling familiar voice by Tony Todd.
"Yes, we will."
Finally, the reveal occurs as a  flash of light illuminates the face of…Venom. Unsurprisingly, Tony Todd's voice acting is as usually spine-chilling and perfect. And, that reveal is everything. I don't know about you, but that sold it to me.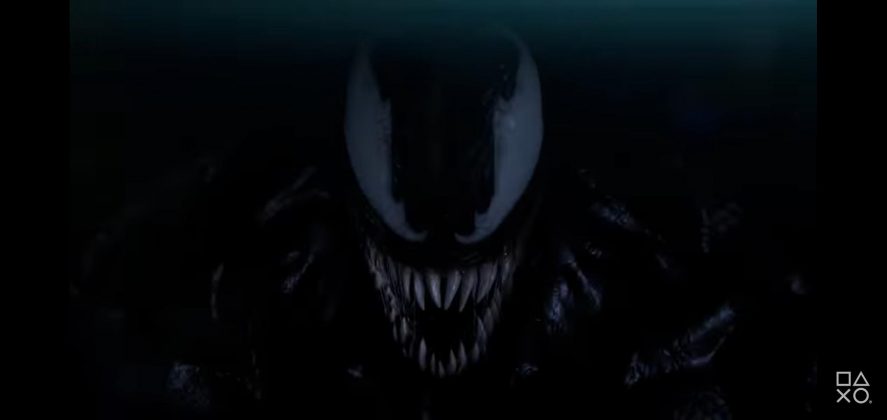 As a result, the game trailer moves quickly and it is gone. Yet, they dish out one more reveal to satisfy fans: a close up of the Spider-Man insignia on Venom's chest. Without doubt, there is nothing more to do here but reveal the date. So, it ends with an announcement of the release date: 2023.