8 Latinx Superheroes You Should Know For Hispanic Heritage Month
Now that Hispanic Heritage Month has arrived, it's important to highlight stories that illustrate proper representation. If you are looking to celebrate, with geek culture, one way is to read some comics featuring Latinx superheroes. Additionally, if you watch more than you read, you can stream these shows online.
8 Latinx Superheroes To Check Out
1. Miles Morales (Black/Puerto Rican), Ultimate Spider-Man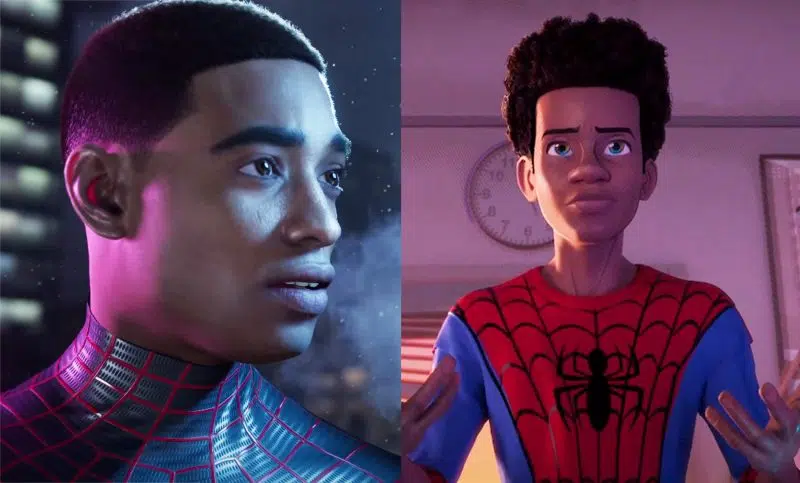 Miles Morales can be seen in the film, Into the Spiderverse, Spider-Man Playstation Games, and in the following comics featured by Marvel. Initially, the character was created in 2011 by Brian Michael Bendis. Miles Morales made his debut in Ultimate Fallout #4 (August 2011) after Peter Parker's demise. Watch him, play as him, and catch up on his stories.
2. Anya Corazón (Spider-Girl)  identifies as Mexican and Puerto Rican.
3. Also, Miguel O'Hara (Irish / Mexican) is Spider-Man 2099.
Furthermore, his character will appear in Into the Spiderverse 2.
4. Jaime Reyes (Mexican-American), Blue Beetle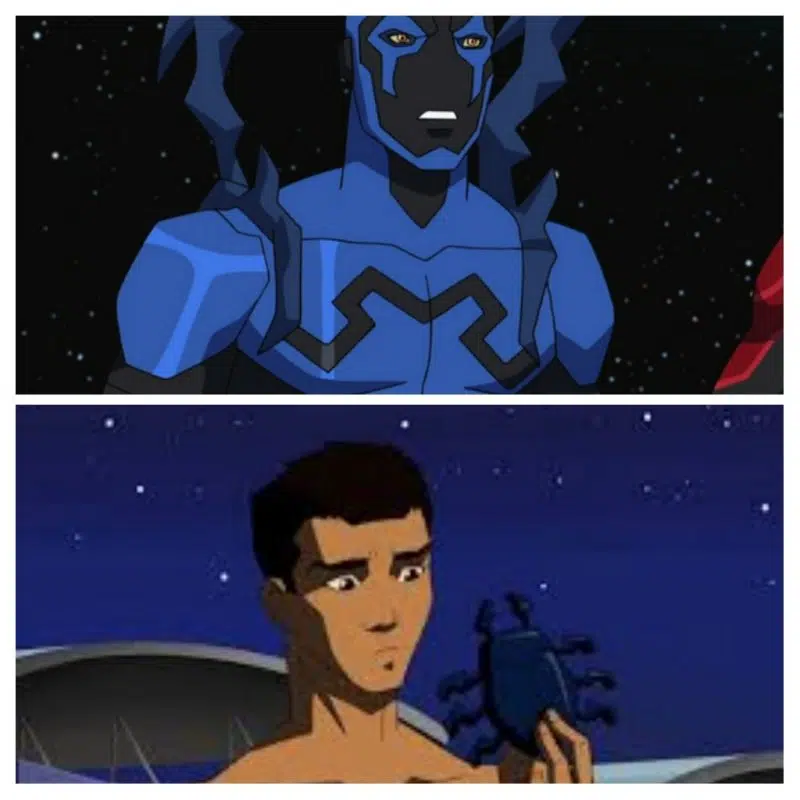 Next, Jaime Reyes, a Mexican-American teenager that becomes the Blue Beetle. Actually, his portrayal of Blue Beetle is the third character to be known by that moniker. Also, Blue Beetle was created by DC Comics. Additionally, Jaime Reyes lives in El Paso, Texas. And, it is there where he discovered the original Blue Beetle scarab. Moreover, that Blue Scarab allowed him to morph into a battle suit helping him to fight crime and travel in space.
How You Know Him
You may have seen Reyes in Young Justice but have you read his comics? In Jaime Reyes' Infinite Crisis debut, he is a part of the Teen Titans. In 2011, he was given a relaunch soft boot applied the Blue Scarab as alien tech. During, Rebirth the original cannon was restored removing alien from his story. Team affiliations: Justice League; Justice League International; Teen Titans; Young Justice; Secret Six
5. Jessica Cruz (Mexican / Honduras), Green Lantern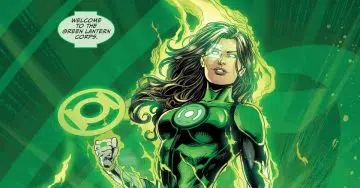 Jessica Cruz is one of the latest Green Laterns. Unfortunately, she watched her family die and almost became a victim as well. Unlike the ring's predecessors, the ring forced itself upon Jessica taking over her body. But, like other Green Lanterns, she was able to execute strong willpower. Thus, Jessica was able to overcome the ring's influence, finding strength, in her fears. Similiarly, the character's first appearance was in Justice League #31 (August 2014).
6. Another Green Latern of Hispanic Heritage is Kyle Rayner, Who is of Mexican Decent 
7. America Chavez, (Puerto Rican), Miss America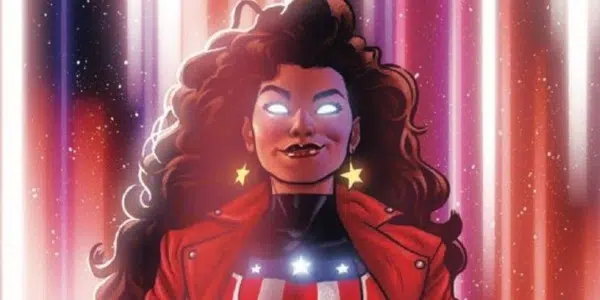 America Chavez is Miss America. As a civilian, she was raised by two moms. As a superhero, she can travel dimensions. Although she originated from Utopian parallel where there was no standard of time like that on earth.  Threatened by the destruction by black holes, America was able to trigger latent powers to travel dimensionally. Consequently, avoiding being destroyed. Also, America Chavez first appeared in Vengeance #1.
In the comics, her culture is overwhelmingly present. Her character speaks Spanish and English. Along with her cultural identity, America is also a member of the LGBTQ+ community.  Also, America Chavez plays Marvel Rising, which is available on Disney Plus.
8. Robbie Reyes (Mexican-American), Ghost Rider
Young LA mechanic Robbie Reyes was warned by his parents to stay clear of his sinister uncle, Eli Morrow. Yet, after his parents' death, Robbie was in charge of his younger brother, Gabe. Unfortunately, they lived in gang territory.
In order to escape his surroundings, Robbie street raced for money. But fate brought him to his uncle. Because, by stealing a black muscle car from the garage, it created the situation needed for him to become vengeance. Unfortunately, his uncle haunted the stolen car. Robbie was unable to escape. Instead, Robbie died trying to escape the cartel. But, his uncle's spirit revived him to be the next Ghost Rider. Discover Robbie Reyes in Marvel's Ghost Rider comics.