European artist Zaneita (pronounced zen-knee-tah), born Zaneita Elisha Gerald, has love on the brain. Though, not in the way we think. The R&B artist has referred to her music as "songs for the Broken Hearted." Having learned from other soulful singers who speak of love, such as Toni Braxton and Alicia Keys, Zanetia writes songs that speak to the heart. Furthermore, Zaneita's idols helped her develop her own distinct style that's both heartbreaking and captivating. Every song she puts out comes packed with her infectious melodies and an interesting storyline.
In 2021, the North West London singer started working on her debut EP The Girl Who Lived. Shortly after, she dropped the single "Quarter Life Crisis" off the record in December of that year. Furthermore, the emotionally-charged music video has racked up thousands views on YouTube. While the song offers afrobeats and R&B undertones, it also shows off Zaneita's rapping skills. Basically a triple-threat artist, the European talent can sing, write music and even rap. She's a talent that can't be ignored.
Recently, Zaneita released her love anthem "Bonnie & Clyde " that finds the artist madly in love with her partner in crime. Though, Zaneita finds herself in a complicated predicament with her love interest. Will she stay or leave in the end?
Zaneita's "Bonnie & Clyde" Tells Of A Complicated Love Story
Love can be difficult to navigate in a relationship. North West London artist Zaneita is no stranger to the unsafe waters of love and admits that she's been hurt a few times. Afterall, the artist's music caters to the hopeless romantics and broken hearted lovers.
"Bonnie & Clyde" finds Zaneita back in the trenches with a new love interest. Though, this isn't anything like Beyonce and Jay-Z's 2007 "Bonnie & Clyde." While Zaneita admits she's intrigued by her lover's lifestyle, deep down, she knows it's the best or safest option for her. Tackling themes of crime and lust, the singer allows listeners a front row seat at another one of her gripping love stories.
Furthermore, Zaneita's featurette South London's Kiddo 93 only adds more appeasing layers to the track. All in all,  'Bonnie & Clyde' offers a fresh and yet familiar sound that makes her an interesting act.  
Zaneita's Star Power Shines Through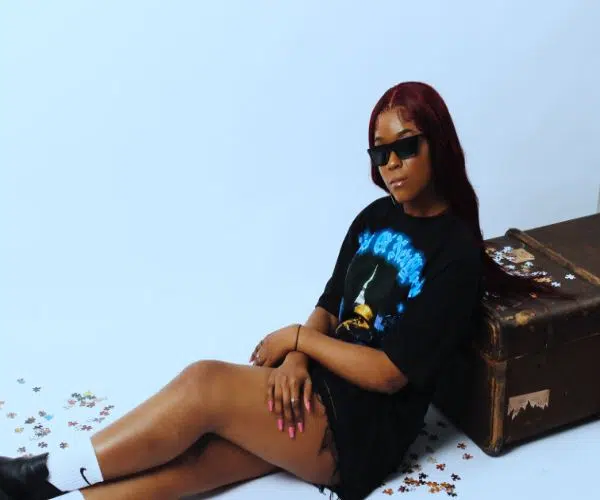 Clearly, Zaneita already has skin in the game, given the success of her music. Even better, she's one of the few artists who are fighting to revive the R&B genre. Her "Bonnie & Clyde" is definitely a track that deserves all the recognition. Even better, fans can expect to see visuals for the song sometime this month. Arguably, the music industry could use more artists like Zaneita. Fortunately, the North West London artist made it clear that she's here to stay with a few noteworthy appearances. This year, Zaneita headlined her first show in Dalston's Mustache Bar. Additionally, she performed at Boxpark Wembley. Be sure to catch more music from the female R&B artist.
Links: