Currently, in this rapidly advancing and dynamic world, amidst the turbulent and uncertain times, skilled technicians are industrially preferred than ever before. Here's a list of Top Technician Training schools in Philadelphia, Pennsylvania that readily develops and shapes an individual as an industrial technician.
Philadelphia Technician Training Institute
Philadelphia Technician training institute runs with a 10-year long philosophy and a legacy of building the pathway for building the educational programs and enabling the graduates to find a job and eventually build the desired career.
PTTI's programs mainly aim at providing hands-on training with both online and classroom curriculum to its students. The programs lay strong emphasis on the pathway to gain sustainable employment by building interactions between trade and technology

PTTI offers a wide range of subjects. Here are the set main industrial verticals that the programs are associated with:
Sterile & Central Processing
Welding Technology Trade Program
Steam, Sprinkler & Pipe-fitting
Concreting, Masonry & Framing
PTTI not only trains the students in their respective fields and the technical know-how but also enables the students to build a career path that they desire. They also assist the student post-training by conducting resume building, improving the skills for the interview, and more – making the students ready for the industrial world.
Brightwood Career Institute-Philadelphia Mills
Brightwood Career Institute-Philadelphia Mills is a non-profit private institution in Philadelphia, Pennsylvania. The school is designed with an open admission policy and unique by program-based academic year.
Brightwood Career Institute-Philadelphia Mills offers associate degrees, which are the highest degrees available at the institution. Brightwood Career Institute-Philadelphia Mills offers programs in mainly 3 different verticals, listed below.
Health Professions and Related Programs
Computer and Information Sciences and Support Services
Construction Trades.
Lincoln Technical Institute-Philadelphia
Lincoln Technical Institute was established in 1946 and has continued the philosophy and tradition of helping students succeed in their professional careers through job-specific education and personalized career support to cater to individual's aspirations. With campuses across the country, our training program focuses on a practical approach that prepares students with technical proficiency and positions them as leaders in their respective fields. We provide the expertise, technology, and skills necessary for success in their chosen professions.
The students at Lincoln Technical Institute acquire certifications, diplomas, and associate degrees on the successful completion of the programs. They also have access to a network of industry contacts that work in conjunction with Lincoln Technical Institute to enrich education such as partnerships and organizations.
The school has an open admissions policy and provides the technical programs in the following verticals.
Automotive
Culinary
Health Sciences
Information Technology
Skilled Trade
Spa & Cosmetology
Orleans Technical College
Orleans Technical College is a not-for-profit private institution in Philadelphia, Pennsylvania. With total enrollments of 284 students and a student-faculty ratio is 20-to-1, the school offers a unique program-based academic year.
At Orleans Technical College, the highest degree available is an associate degree. All the programs offered can be classified into 4 main verticals namely:
Legal Professions and Studies
Construction Trades
Mechanic Technologies
Repair Technologies/Technicians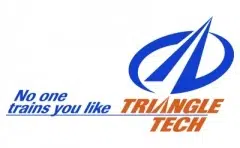 TRIANGLE TECH
Orleans Technical College is a not-for-profit private institution in Philadelphia, Pennsylvania. With total enrollments of 284 students and a student-faculty ratio is 20-to-1, the school offers a unique program-based academic year.
At Orleans Technical College, the associate degree is the highest level of degree available. All the programs offered can be classified into 4 main verticals namely:
CADD with Additive Manufacturing & 3D Printing Technology
Maintenance Electricity and Construction Technology
Refrigeration, Heating Ventilation & Air-Conditioning Technology
Carpentry and Construction Technology
Welding and Fabrication Technology
There's a unique tradition at triangle tech wherein many of the successful graduates return to the campus as employers to recruit the graduates.
AUTOMOTIVE TRAINING CENTER
Automotive Training Center works intending to turn the students into qualified technicians with complete training in:
Automotives
Collision Repair
Diesel
Hi-Performance tech
Marine Service technology
The balance in the formal theoretical classroom education combined with extensive practical hands-on shop experience equips students with industry-ready skills.
At the Automotive Training Center, the students are trained to be skilled professionals by the curriculum described as:
Teaching the fundamental knowledge and skills required.
Instilling intangible soft values like professionalism, accountability, teamwork confidence, and leadership.
A learning environment with close interaction with instructors in a practical and hands-on atmosphere.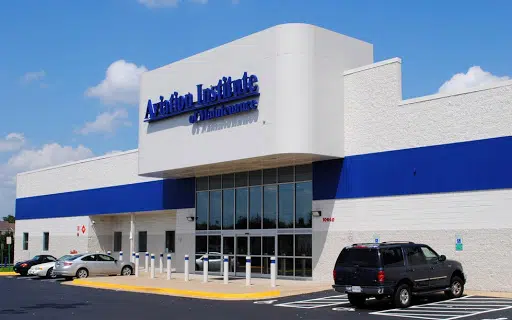 Aviation Institute of Maintenance
In 1969, the Aviation Institute of Maintenance (AIM) first began in Norfolk, Virginia, as a part of a group of successful companies. It has eventually grown and has formed a network of AIM campuses nationwide. For the past four decades, the AIM administration believes to have maintained an excellent tradition in the stream of education and workforce development.
Currently, in the Philadelphia Campus, the following program verticals are being offered to the students:
Maintenance Technician (MT)
Aviation Maintenance Technician (AMT)
Aviation Maintenance Technician Avionics (AMTA)
AIM has prominently known for providing high-quality, hands-on training in Aviation Maintenance programs to all the students. In recent times, it is evident that industry leaders demand various skills that led to the development of programs in the lines of industrial technician beyond aviation. There is an urge in the present generation of people to learn and excel in technical trade skills. The demand for skilled technicians is outpacing those entering the career in the fields of Aviation. Welding, energy, manufacturing, and other horizons. AIM campuses have developed a unique program and are proud trainers of varied industrial skills. They are proud to teach these skills and build a network of skilled future technicians in the field.
Concluding Notes:
At the heart of every skilled industrial framework, there exists an education model that is desired to help each student be confident of their accomplishments and be successful professionals in their future careers. The individuals who are trained to their maximum capacity play a vital role in industrial growth. The technician training program at different schools assists students in kickstarting their careers, developing practical skills for the industry, and getting them ready for employment.