All White Celebrity Looks
Celebrities cannot get enough of the color white.
From Marylin Monroe's iconic white gown worn in The Seven Year Itch to Cher's simple tight dress in the classic movie Clueless, white has always been the new white.
The rules of Fashion can seem excessive and strict. One rule that is as old as time is to not wear white before Labor Day, well, unless it's your wedding day or an all-white event. On the other hand, in fashion, rules are meant to be broken.
Celebrities are above this rule of thumb. They challenge this golden rule every time they walk the red carpet in their designer regalia.
But because of the red-carpet restrictions due to the coronavirus pandemic, many awards shows had to be canceled. In other words, the all-white red carpet looks have been reduced to a minimum. On the upside, with pent-up, red carpet energy surfacing, some celebs are not letting the virus stop them from owning the all-white look.
Here are the Top 10 all-white celebrity looks from 2021.
1. Megan Thee Stallion
The female rapper is wearing a Jean Paul Gaultier dress with silver accents during the BET Awards 2021 red carpet.
2. Storm Reid
The young actress is slaying the red carpet in a custom Prada Eyelet Look during the Premiere of 'The Suicide Squad.'
3. Kat Graham
The Vampire Diaries actor wore a long-sleeved dress at the Cannes Film Festival.
4. Lil Nas X
The rap artist and trailblazer wore a white suit with intricate designs and floral accents by Richard Quinn at the BET Awards.
5. Gabrielle Union
The Actress and comedic content queen is wearing a white sequenced Prada dress at the Billboard Awards.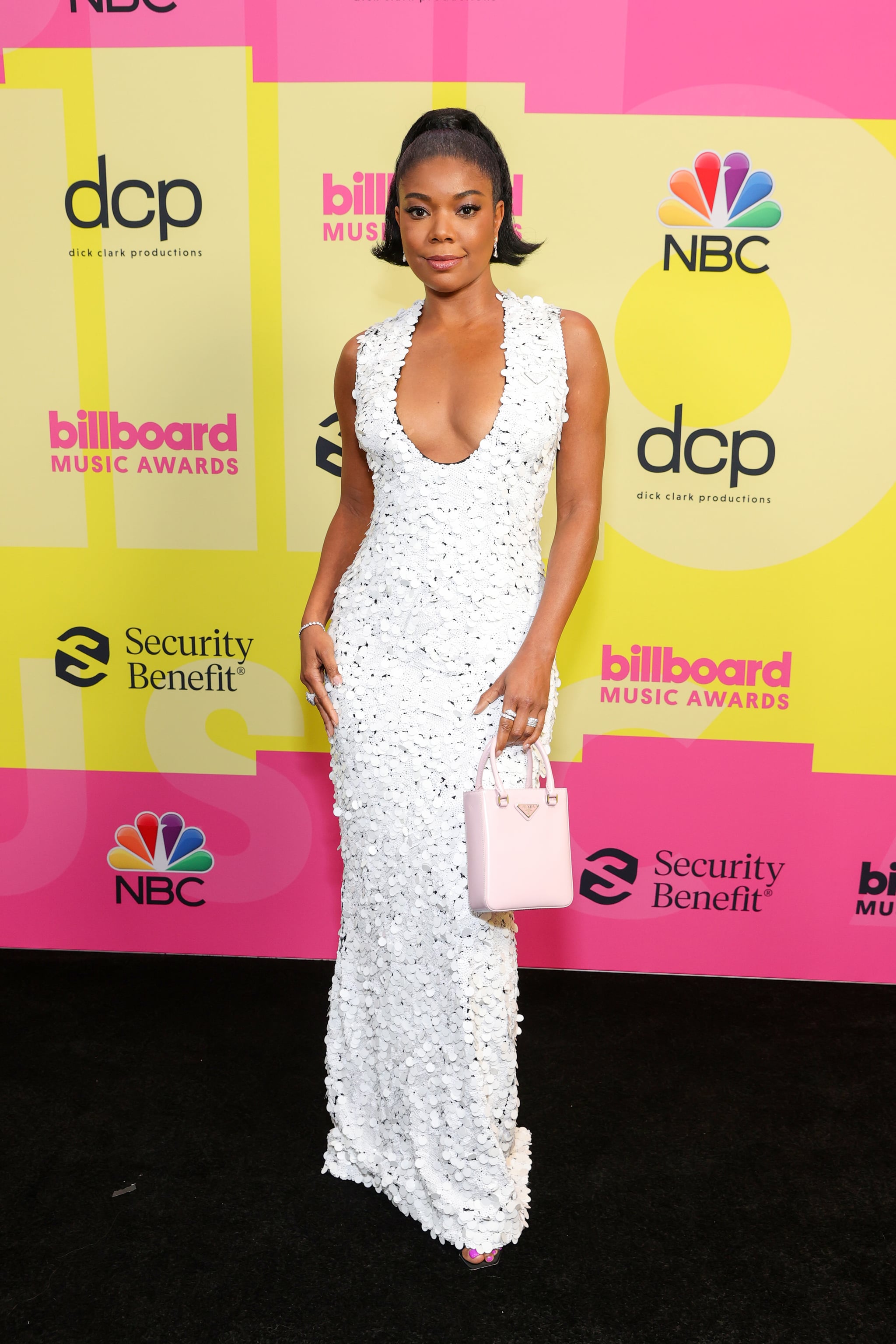 6. Andrea Day
The R&B singer-songwriter wore an off-white gown from Chanel's Summer 2021 Haute Couture collection at The Golden Globes.
7. Dascha Polanco
8. Didi Stone
French model and influencer is wearing a Jean Paul Gaultier at the Cannes Film Festival.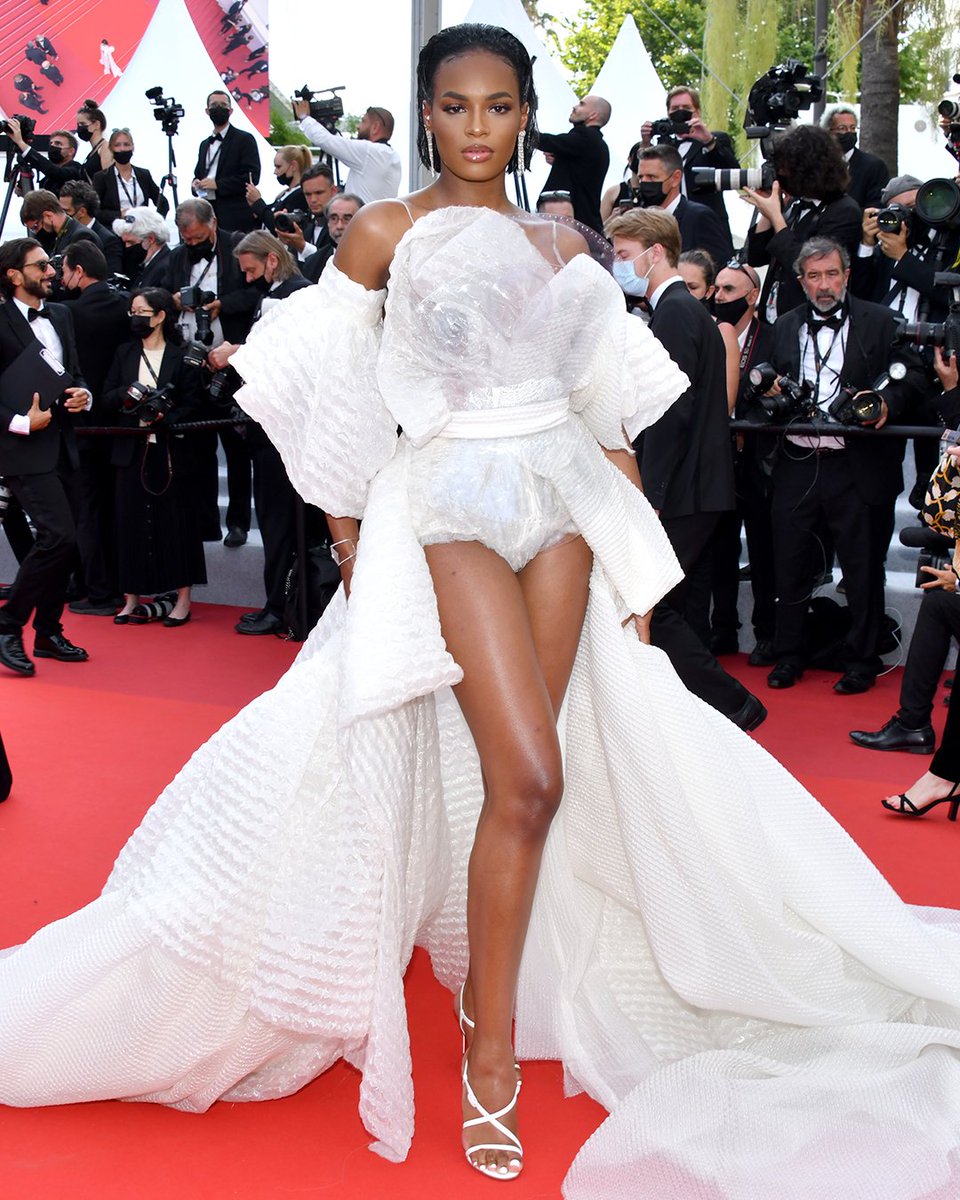 9. Karol G
10. Nidhi Sunil
The South Indian model/actress wore a sleeveless gown made by Maison Rabih Kayrouz.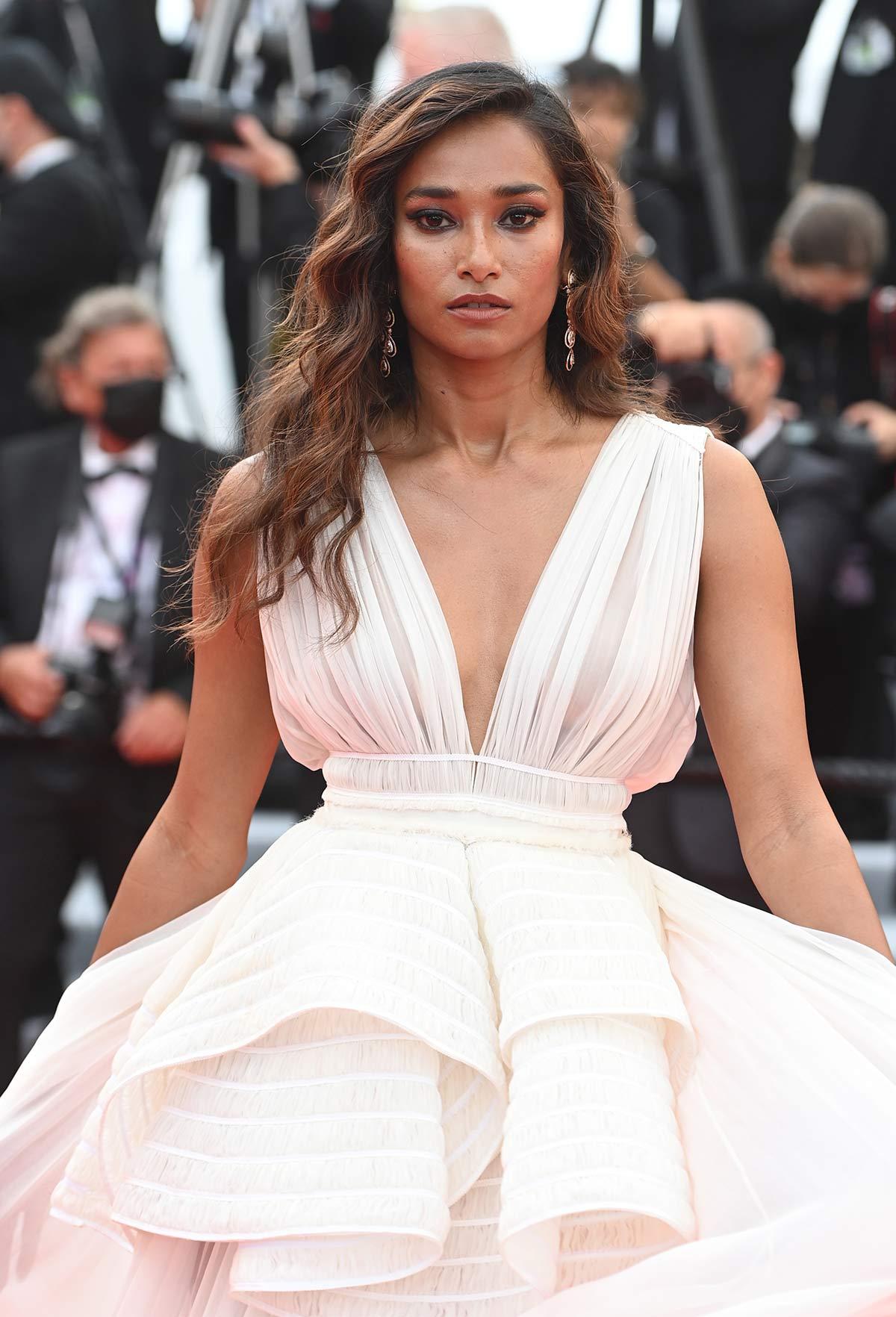 These celebs are serving looks! But remember, if celebs can break the rule of thumb, so can you!