Royal Parenting Styles: Kate Middleton vs. Meghan Markle
| Aspect | Kate Middleton | Meghan Markle |
| --- | --- | --- |
| Royal Background | Comes from British aristocracy. | An American actress who married into the British royal family, bringing a touch of modernity. |
| Parenting Philosophy | Follows traditional values and focuses on strong morals, discipline, and responsibility. | Promotes individuality, openness, inclusivity, and mental health awareness. |
| Education & Extracurricular | Prioritizes academics and manners. | Encourages exploration of various interests, fostering creativity. |
| Parenting Challenges | Handles public scrutiny with poise. | Takes a more protective stance, prioritizing privacy and mental well-being. |
| Official Appearances | Attends numerous official engagements. | She aims to shield her children from excessive public exposure. |
| Order of Throne Succession | Prince William is next in line, followed by her children. | Freedom for her children from royal obligations but challenges due to fame. |
| Children's Attire | Chooses timeless clothing from traditional brands. | Dresses Archie in affordable and practical clothing. |
| Nannies | Hired a professional nanny from Norland College. | Initially, she hired a nanny but kept her identity private. |
| Public Exposure | Allows children to experience "normal" life occasionally. | Values privacy and limits public exposure. |
| Conclusion | Both prioritize children's well-being but in different ways. | Their decisions will shape the next generation of royals. |
---
The Royal Background
Let's first take a look at these two exceptional women's backgrounds. Kate Middleton, the Duchess of Cambridge, married Prince William in 2011. The couple has three children: Prince George, Princess Charlotte, and Prince Louis. Kate brings a long history of British aristocracy, blending into the royal family.
On the other hand, Meghan Markle, now the Duchess of Sussex, married
Prince Harry
in 2018. They have two children: Archie and Lilibet. Meghan's background, however, Kate's. Meghan is an actress from America who married into the British royal family. She is the first American to do so in almost 100 years. Her background has brought a fresh perspective and a touch of modernity to the royal family.
Parenting Philosophy: Kate's Traditional Approach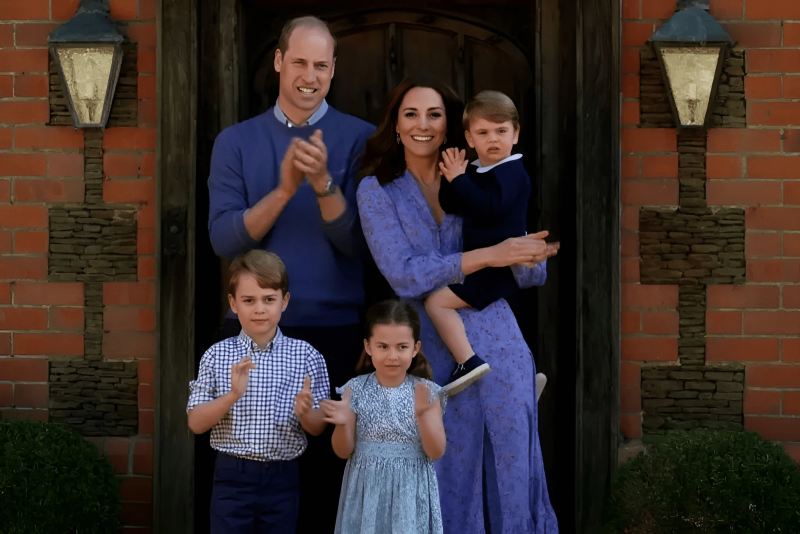 Kate Middleton and Prince William follow traditional parenting values. They focus on raising their children with strong morals and principles. The couple tries to instill good habits and manners in their kids. They want them to become responsible adults. Overall, they prioritize their family's well-being and nurturing their children's growth and development.
According to a royal source,
"Kate believes in teaching her children a strong sense of duty. She wants to teach responsibility and discipline from a young age."
Kate's parenting style maintains a strong connection to the royal family's values. She often dresses her children in classic, timeless clothing. She also introduces them to royal customs and ceremonies from a young age. This approach aims to prepare them for their future roles as members of the British monarchy.
Meghan's Modern Touch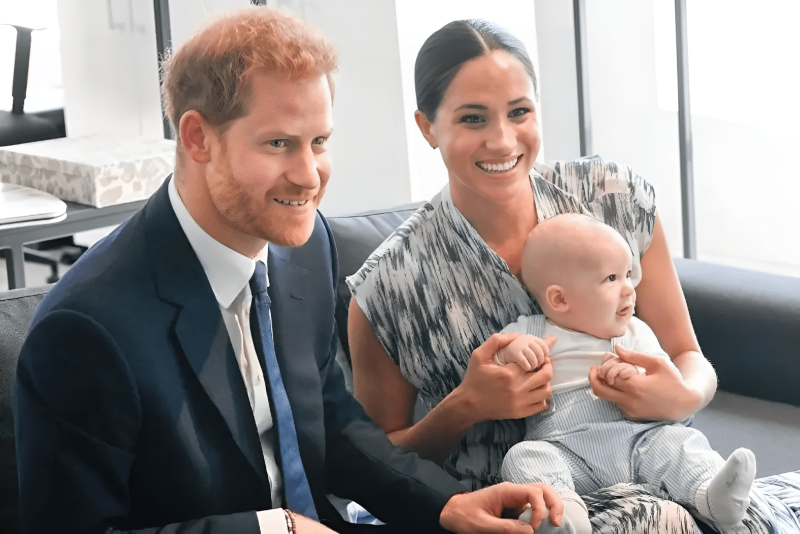 Kate Middleton used traditional parenting practices, whilst Meghan Markle adopted a unique approach. Her upbringing has influenced her parenting style, which promotes individuality, openness, and inclusivity. Meghan and Prince Harry's efforts to raise mental health awareness. They disrupt established standards and have had a huge impact.
According to a source close to the pair,
"Meghan is all about encouraging her children to express themselves and think for themselves."
She wants them to understand the importance of empathy, diversity, and kindness. Meghan and Harry have been visiting events and charitable organizations that promote mental health. They want to set a good example for their children.
Education and Extracurricular Activities.
Both Kate and Meghan prioritize their children's education and extracurricular activities. However, their approaches differ. Kate is involved in her children's education. She often instructs them at home and attends parent-teacher conferences. She values a strong foundation in academics and manners.
On the other hand, Meghan encourages her children to explore various interests and talents. She believes in a more holistic approach to education, fostering creativity and individuality.
Meghan and Harry encourage their children's different interests. They visit sporting events and art exhibitions with them.
Parenting Challenges in the Spotlight
Parenting in the royal spotlight comes with unique challenges. Kate and Meghan have had to navigate public scrutiny and media attention. Kate has often been praised for her poise and composure under pressure. She sets an example for her children in handling public life.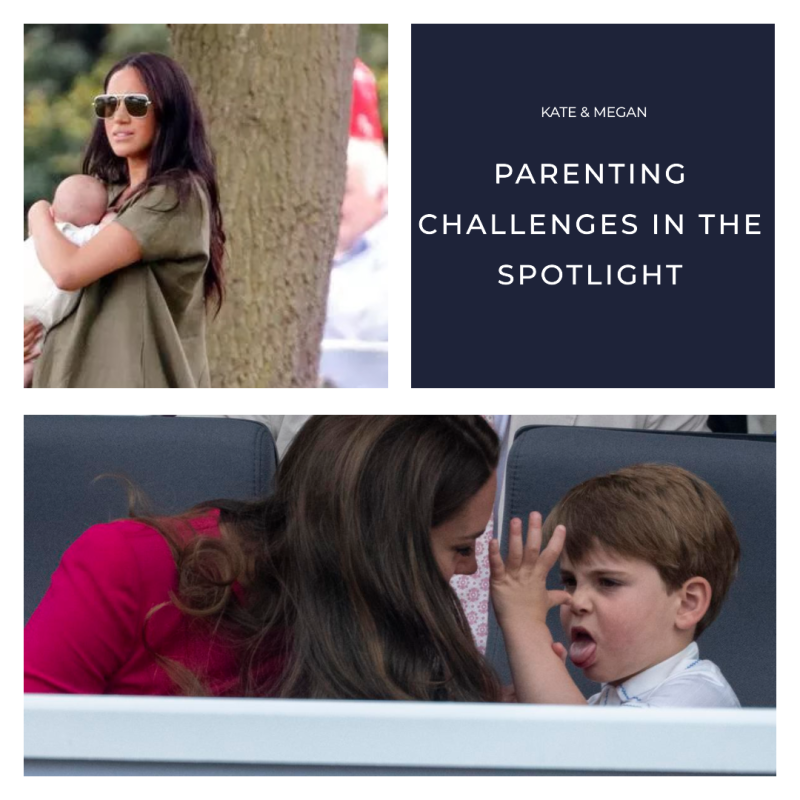 Meghan, having faced intense media scrutiny herself, takes a more protective stance. She prioritizes the privacy and mental well-being of her children. She shields them from excessive public exposure. This has led to some controversies and debates about her approach.
Official Appearances
Kate knew when she married Prince William that she would be taking on considerable obligations as a member of the British royal family and maybe the future Queen consort. Every year, royal family members travel the world for about 2,000 official engagements, including royal tours.
Meghan wants to keep Archie safe from bad attention, like what she had to deal with when she was part of the British royal family. Harry also knows how the media can be mean because they did that to his mom, Princess Diana. That's why he's really protective of his family.
After adopting Archie, Meghan and Harry stated they had "no other option" but to move away from the limelight to escape "intense scrutiny." The couple made the announcement that they were expecting a second child in February 2021.
The order of throne succession
Following King Charles, the next in line to the throne is Prince William. Next are Prince George, Princess Charlotte, and Prince Louis, as second, third, and fourth, respectively.
The order of throne succession Prince William is most likely to have the chance to become king within his lifetime. He will be prepared for the duties he takes, just as his grandmother was, and one of his children may do the same one day.
Kate and Meghan's style of upbringing.
Kate speaks fondly of her childhood in interviews. She expresses a wish for her children to share some of the "normal" experiences that other children have. Due to their royal rank or her hectic schedule, she wants them to experience everything.
Kate has learned the importance of showing her children a 'normal life,' as Diana did so well. You would often see them queuing at theme parks or having the occasional trip to McDonald's!" said parenting expert Cai Graham.
As soon as Meghan and Harry found out they were expecting, they began planning how they would raise their offspring. After stepping down as senior royals, Meghan and Harry will have the opportunity to become "normal parents". They can live a more private life, including outside of England.
Meghan's children will have the freedom to live anywhere they see fit because royal obligations won't bind them. They will still have difficulties because of their immense fame and the absence of royal security.
In Minutes, Kate's Favourite Kids' Brands Are Sold Out.
Every time Kate's children go out in public, they are required to be appropriately attired as successors to the throne. She chooses timeless clothing for her children from companies like Pepa & Co., Rachel Riley, Amaia Kids, and Papouelli.
Children's clothing frequently sells out within minutes after one of the young British royals is shown wearing it. According to a 2016 study by London-based consultancy firm Brand Finance, the two eldest royal children are predicted to contribute a total of $7.7 billion to the UK economy over the course of their lives.
Archie is dressed by Meghan in H&M.
For his first official royal tour, the Duke and Duchess of Sussex took Archie to South Africa. Archie, a five-month-old, was spotted sporting $20 H&M dungarees. The clothes were gone in a flash.
The prince kid of Meghan and Prince Harry was dressed so efficiently, which astounded fans of Meghan and the royal family. Meghan took clothes that Archie had outgrown to donate when she went to a women's shelter in Cape Town.
A Top College Graduate, Kate Middleton's Nanny
Prince George was about six months old when Kate and William recruited a nanny to assist them in 2014. Since then,
Maria Teresa Turrion Borrallo
has been employed by the family. She has been providing independent care for Princess Charlotte and Prince Louis. Borrallo received her education at the esteemed Norland College. Norland is known for its top-notch child-rearing programs.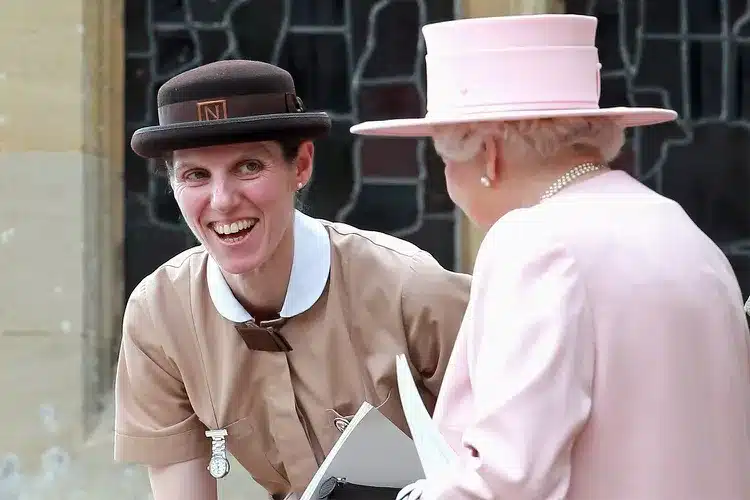 According to Hello magazine, she frequently sees the youngsters walking to and from school as well as to the park to play. She has also been spotted assisting with the kids at royal weddings.
The Identity of Meghan's Nanny Has a Secret
When Archie was born, the Duke and Duchess of Sussex involved a nanny; however, ET reports that she was fired shortly after for a "lapse in professional duties." Meghan later hired a babysitter, who she later described as "a blessing," while the family of three visited South Africa and France.
Since Meghan wishes to safeguard her nanny's privacy, Archie's nanny's identity has not been made public. But she had such faith in her that she entrusted her with the care of Archie when he was eight months old while she and Harry visited the UK to speak with the Queen about their upcoming regal transition.
Divergent Paths to Excellence: Ideals and Personal Journeys. Kate embraces tradition, responsibility, and discipline, while Meghan values originality and self-expression.
It's critical to realize that there is no such thing as a one-size-fits-all approach to parenting.
Kate and Meghan
are both caring moms who prioritize their children's well-being, albeit in different ways. As they raise their families in the royal limelight, their decisions will definitely shape the next generation of royals.