Marjorie Harvey Caught in Claims of Infidelity with Bodyguard and Chef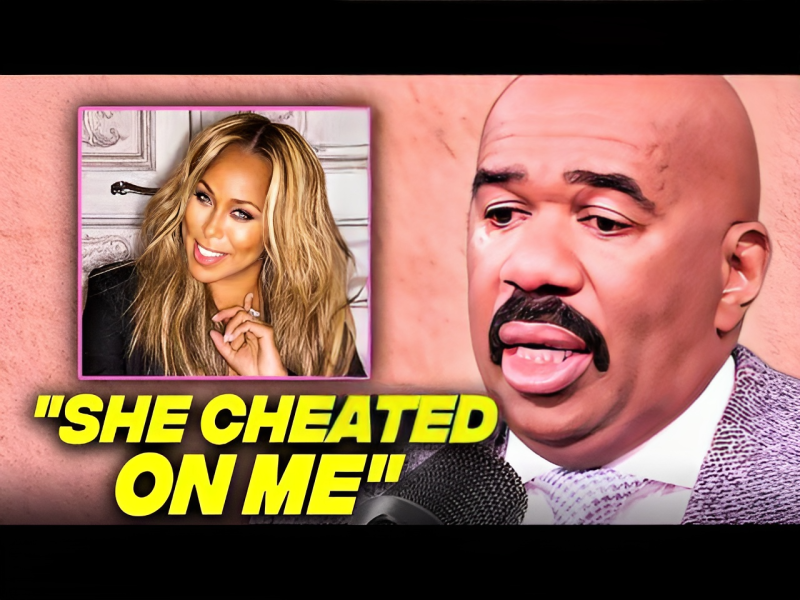 In a turn that no one may have ever imagined, rumors are flying implicating Marjorie Harvey, wife of the famed comedian Steve Harvey, in what appears to be a web involving not just his bodyguard but a private chef as well. Despite there being, at this juncture, an utter lack of real credible claims, their possible ramifications had everyone from the public to the press both shocked and curious as to how far these allegations might go.
Rumors have been rampant about Marjorie Harvey's alleged affair with her husband's bodyguard and private chef, but unverified sources say this scandalous affair could lead to Marjorie seeking a divorce, not just from her 10-year-groom Steve Harvey but from the bulk portion of Mr. Harvey's estimated $400 million net worth as well. Endless speculation is ongoing in support or opposition to these rumors and how they impact both Steve Harvey's personal life and public perception of him by his fans.
Steve Harvey's range of influence is not limited to comedy. He has served as a relationship advisor on the popular show "The Family Feud." Having helped many couples through their troubles, he himself has now become the subject of scrutiny. The irony is hard to miss—one who has long been known for giving advice to others is now facing the complexities of marital discord. This news must astonish his audience, who have long regarded him as an example of martial wisdom.
Marjorie Harvey's journey to the center of this scandal is steeped in a history that adds layers of complication to the situation. In Steve Harvey's previous marriage, Ms. Harvey was herself reported as a 'side chick.' Present allegations complicate what might have been an innocent conversation had there not been resurfaced history and current accusations complicating their present dynamics or, indeed, whether past patterns will repeat themselves. With information continuing to come out, it'll be intriguing to watch how decisions made by Ms. Harvey earlier may intersect with the accusations she faces now.
This scandal re-ignites Steve Harvey's own past battles with infidelity. Though outwardly he had spoken of his past mistakes and lessons that he learned, a present scenario highlights the difficulties maintained in maintaining such high profile relationship. The echoes of personal history create an environment of allegations currently under question, causing reflection on growth, forgiveness, and even more complicated dynamics for human relations.
Praised for their invincible fashion sense and aspirational relationship, the couple now face uncharted waters. The potential consequences of these allegations could take them far beyond their personal lives, influencing their public personas as well. As the picture evolves, a question remains while Marjorie and Steve Harvey prepare for this trial: whether they emerge stronger or whether the obstacles prove insurmountable is a new chapter in their relationship on tap.