WB released a new teaser trailer for Space Jam 2: A New Legacy. The sequel will feature the famed Looney Tunes, much like the 1996 predecessor. However, instead of MJ in the lead role, LeBron James will suit up for the big screen.
In the trailer, LeBron plays a father trying to get his young son to realize his basketball talents. His son, however, seems to not want to follow in his father's footsteps. A few misadventures occur and LeBron finds himself in the land of Looney Tunes. The viewer's eyes are met with a whirlwind of blistering video-game-like animation as clips from the big game dazzle the screen.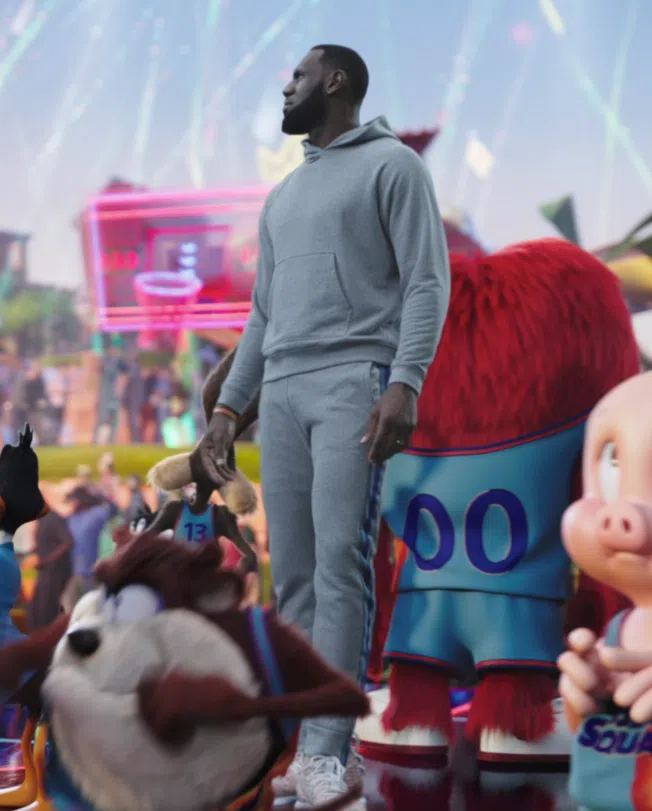 Space Jam 2 is one of WB's 2021 movies hitting theaters and HBO Max simultaneously. LeBron was approached earlier in his career to star in a Space Jam remake. But, the now-NBA legend felt the opportunity then was premature and passed on it.
"In my younger days, I used to think about how to top 'Space Jam,' which was so good. People always compare me to Michael, but as I've grown older, I know who I am and what I stand for," said LeBron James. He added, "The movie focuses on Black fatherhood, especially in my case. Some parents push their kids into their own interests, but it's important to listen to your child's dreams and support them wholeheartedly."
WB plans to release Space Jam 2: A New Legacy on July 16th, 2021.