Rihanna and A$AP Rocky went into complete baby-mode after welcoming home their newborn son. The two have come a long way in their relationship. They've gone from dating to possibly engaged and now they share a baby together. Though, before Rihanna and A$AP Rocky fell madly in love, the two remained really good friends for years. Mostly it had to do with Rihanna's fear of letting herself fall in love. 
The Story Of How They Met
Every couple has a sweet "how they met" story. Rihanna and A$AP Rocky's love story is no different. The pair first toured together on Riri's 2013 "Diamond" Tour. Eventually, the pair worked on various projects together, including Rihanna winning a feature in A$AP Rocky's music video "Fashion Killa." 
Though, dating rumors didn't start up until after Rihanna broke off her relationship with billionaire Hassan Jameel in January 2020. The pair never confirmed any dating rumors at the time. Nor did they go exclusive. Apparently, Riri wasn't too keen on letting herself fall in love with the rapper. 
The Beauty Guru Feared Love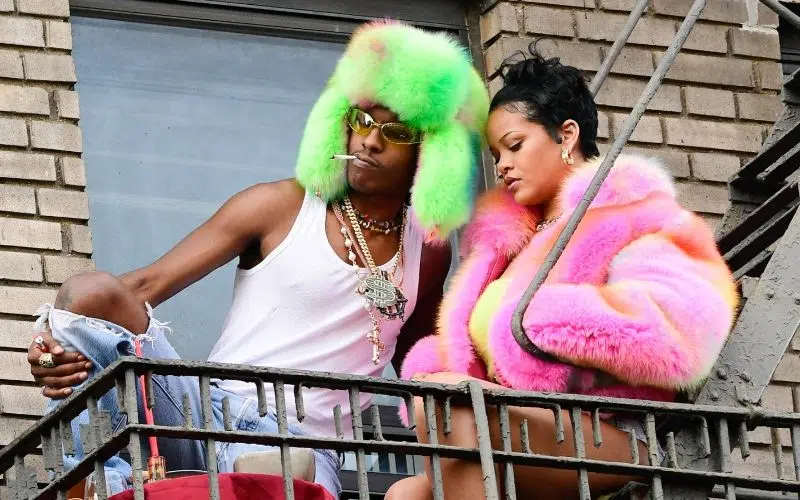 When it comes to dating, Rihanna doesn't let people get close to her. She especially gave Rocky a hard time. In 2020, numerous sources confirmed that while Rocky flirted with the beauty mogul, she rejected him everytime. Fortunately, that didn't stop the "Goldie" rapper from trying. Talk about playing hard to get. Despite Rihanna's rejections though, eventually Rocky tore down all her walls. 
Though, Rihanna admitted that it wasn't easy letting him in. On the cover of Vogue's May 2022 issue, the beauty mogul revealed that she had difficulty admitting her feelings toward Rocky. Unfortunately, Rihanna was afraid to love the rapper. Given her long-list of ex-boyfriends, that makes sense. Luckily, Rihanna took a chance on Rocky and now they have a child together. Hopefully, their love story continues.