Reaching a certain level of stardom and fame affords us certain opportunities in life. Rick Ross maybe at the top of the rap game. However, just because he's one of the biggest rappers in the business, doesn't mean he has unlimited access to Queen Elizabeth's home. Recently, the rap mogul tried to visit the Queen's Buckingham Palace but was denied entry.
            Rick Ross Thought His Famous Name Would Grant Him Entry
View this post on Instagram
Rick Ross self-proclaims himself "the Biggest Boss" and makes sure everyone knows it. Of course, every rapper views themselves as top dog in the industry. Everywhere they go, people automatically make way for them. However, Rick Ross soon realized that just because he's a huge rap star, doesn't mean he has access to everything.
During a recent trip to London, the rapper attempted to gain entry into Queen Elizabeth's crib, the Buckingham Palace. He posted a photo of him standing outside the Queen's headquarters. Afterwards, he posted a video explaining the whole ordeal. Evidently, security denied Ross entry. In the video clip, Ross appeared genuinely shocked that his famous name couldn't get him in through the doors. "For one of the first times in a long time that didn't get me in. It didn't get me through the gates," he said. There's a first time for everything. Not to mention, we're still tackling Covid-19 and the rise of another epidemic, MonkeyPox. Queen Elizabeth more than likely won't be seeing any visitors for a while.
            The Guards Offered Him A Restaurant Recommendation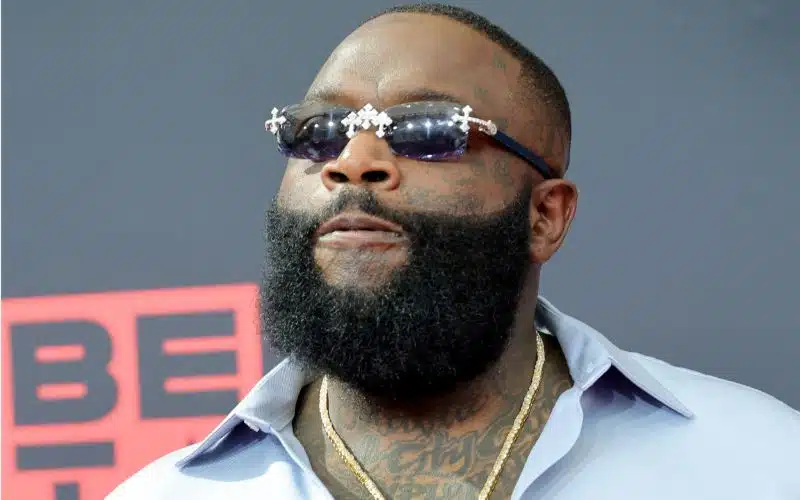 Unfortunately, Rick Ross was bummed out that he couldn't go inside the Buckingham Palace. Though, the guards did cheer him up with a nice offer. In continuation of the video, Ross mentioned that he "forgave the guards" after they offered to make dinner reservations for him. Furthermore, the guards would hold his reservation at a nearby restaurant, where he could order an unlimited amount of lobster. At least the guards were kind enough to show him to an exclusive restaurant.