Put some RESPECT on Aretha Franklin's Name in Biopic
Aretha Franklin's biopic film entitled "RESPECT" and starring Jennifer Hudson dropped this week and the film is seemingly flawless showing the Queen of Soul as a flawed, musical prodigy who had to work through an enormous amount of trauma.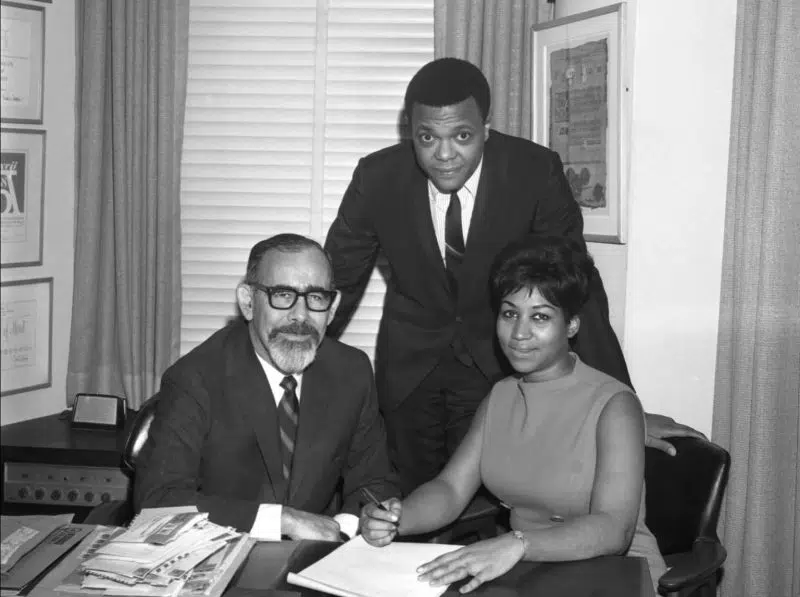 Her story mirror's Britney Spear's timely struggles with her father as her conservatorship leaving all the control in his hands. Aretha was handcuffed majority through her musical career. First, by her father. Then, by her husan, Ted White. However despite it's attempt at capturing the essence of this legendary star, the film seems to try and jam pack name drops and historical backgroud. But, finds it's moments when it delves into the musical process and showcases both Hudson's and Miss Franklin's extraordinary talent. For that reason, it is absolutely a must watch if only to understand Aretha's journey.
Personal Biopic, Aretha Franklin's Traumatic history.
Notwithstanding losing her mother before her 11th birthday, she also was traumatized at a young age sexually abused by a young man at her father's parties. Consequently and heartbreakingly had to carry to term a pregnancy at the age of 12 and two before her 16th birthday.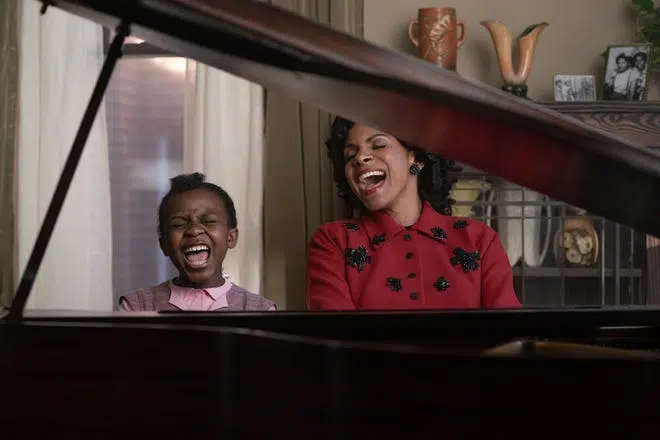 Instead, of getting the support she needed, her trauma was turned inward as she was blamed for what they referred to as her demons. First, as questioning judgement that she hadn't processed her grief of losing her mother after 3 weeks. Then, as she developed into a young woman and underhandedly blamed for her sexual abuse.  As an adult, she entered an abusive relationship with Ted White. To cope, Miss Franklin took to drinking. Consequently, she struggled with alcoholism. Additionally, Miss Frankin learned that her power enlied with her voice, singing, as she had no voice in her personal life growing up. Hudson sings not lipsings as the legendary soul singer.
Jennifer Hudson Was Requested Personally by Aretha Franklin
Did you know that Miss Franklin herself, personally requested that Hudson play the icon on screen. Obviously, an ask like that is a double edge sword. One, you are humbled and excited to play an idol.
"She's one of my biggest idols. Meeting your idol is a once-in-a-lifetime moment, right? So meeting her and paying tribute to her multiple times…"

Aretha Franklin RESPECT album cover via Amazon.com
Two, it comes with alot of pressure, hesitation to perfect your performance and do it justice.
"…and then to have it to be my dream to want to play her and then to have her say, I want you to play me? Like that's a lot to take in.I'm still taking it in, you know?"
And, Hudson recalls the final moment she shared with Miss Franklin,
"I talked to her right before she passed, and I still can't get over that and she sang to me the Isaac Brothers on the phone, she said, 'Now Jennifer, that's the Isaac brothers.' I said, 'Yes ma'am, I know,' so that was one of the last things I got to hear her do, was sing that."
Parellels between Hudson and Aretha
The parallels between Hudson and Aretha Franklin makes the casting choice a no-brainer. Hudson's vocals were strong at a young age just as Aretha and continue to blow everyone away. Additionally, they both grew up musically in the church and influenced by the Gospel music. Unfortunately, they both dealt with heartbreaking tragedies. Aretha lost her mother before her 10th birthday to a heart attack. Also, Hudson lost her mother, brother, and nephew in 2008 by tragic murder.
In short, Jennifer Hudson like Aretha Franklin was born to shine. Additionally, Hudson appeared borned to play this role of a lifetime .And, Hudson should revel in the fact that she encapsulated the singer well. Finally, if Hudson doesn't get an oscar for her performances, than the oscars isn't worth it.