Celebrities and rumors go hand in hand. While some celebrity gossip can be positive, others negatively impact a star's career. Recently, the rap star performed live in front of fans, but suffered a minor fall. Making matters worse, many suspected that a fan stole his man jewelry after tumbling off the stage. Of course, Polo G stopped the dumb rumor from spreading before things got really out of control.
Polo G Falls Off The Stage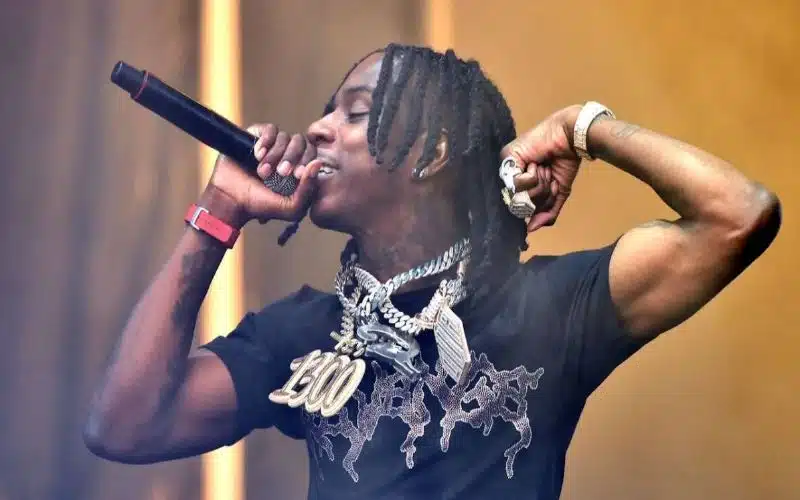 Last weekend, Polo G suffered a minor tumble off the stage in Fort Wayne, Indiana. At first, his show went off without a hitch, until a fan posted a video of the rapper falling off stage. Polo G later revealed that a fan had gone a little haywire and ended up pulling him down in the massive crowd. In the viral clip, the rapper is seen receiving assistance as he made his way from the stage to the floor. He started his set but within minutes, he's seen falling forward into the crowd. Clearly, Polo G experienced quite a few issues during his concert. Luckily, he walked away unscathed.
The Rapper Stops Fans From Spreading Dumb Rumors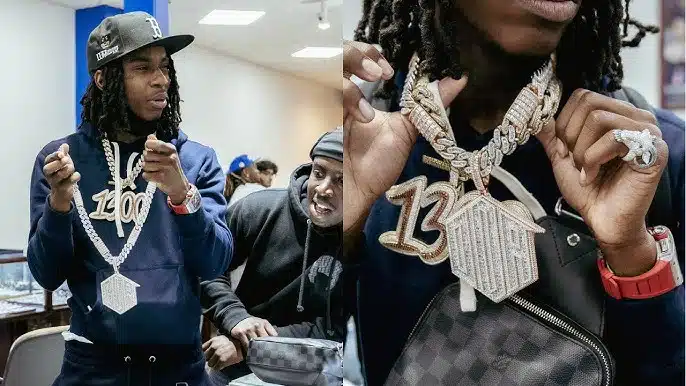 Despite trying to clear the air on the incident, Indiana fans still had plenty to say about Polo G's tumble. In fact, many of them speculated that the unknown fan who knocked him off the stage tried to "snatch his gold chain."

Taking to Instagram, Polo G slammed down the nasty rumor and refuted the claims. "And don't start no dumb a** rumors like nobody tried to take sum from me . . . The crowd just got too excited & knocked me down, that's all lol . . . I mean, I love Fort Wayne for turnin' up with me. But that's like one of the last places imma let a mf play with me." Polo G loves the fans but he makes sure to protect himself at all times.