New artists come and go all the time. Most don't even make it into their mid-careers. However, Nigerian artist Bad Boy Timz made it clear he's not going anywhere. The man just burst onto the scene three years ago and he's already taking home awards like the "'Rookie of The Year' award at The Headies (Nigeria's Grammy equivalent). Obviously, the musician has become a mega star in his hometown of Lagos, Nigeria.
Furthermore, he's most recognized for tracks like "Move," "Loading," and "MJ" which come as infectious afrobeats. His self-title debut album TIMZ UP even amassed 10 million streams in a single year. There's just no stopping the EMPIRE signee.
Recently, Bad Boy Timz dropped his latest record "Iz Going" via his record label. Moreover, the song finds, the 23-year-old crushing on a girl that interests him.
Bad Boy Timz Has A Crush On A Girl
No matter who we are, people love to hear tales of young love. Nigerian singer Bad Boy Timz clearly enjoys a love story or two himself. Furthermore, the artist's latest offering "Iz Going" finds himself fighting for the attention of his crush. The music video, shot on location in Timz hometown of Lagos, Nigeria, does well to breath life into the song, offering color and appealing visuals. Not to mention, the afropop beats make it hard not to start tapping our feet. Even better, Timz wrote and composed "Iz Going" all by himself, putting his songwriting skills to work. Clearly, Timz kept the project as authentic and fun as possible.
Follow The Nigerian Artist For More Music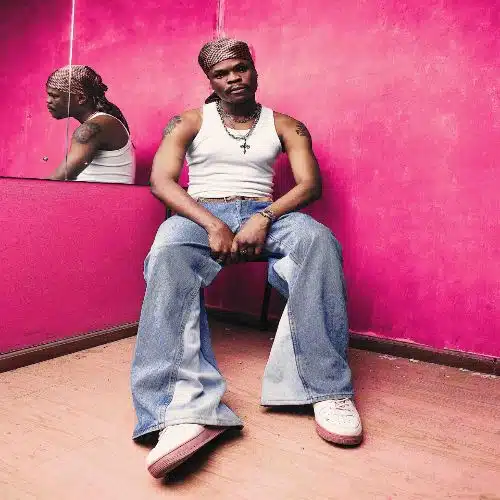 When it comes to Bad Boy Timz, he obviously knows how to keep us moving to the beat of the song. The Nigerian singer keeps his music fresh, new and interesting at all times. Besides making fun tracks though, Timz has the ability to relate to fans and their personal experiences. In talks about his "Iz Going," the singer confirms that song is about meeting someone new and winning them over. We've all experienced that "young love" feeling that makes us feel like a teenager at Prom again.
In addition to making a great afropop track, Bad Boy Timz plans to drop his debut album Young & In Charge this fall. We can only imagine what the record will intel, giving the singer's latest track. Be sure to follow Nigerian singer Bad Boy Timz for more content and music.