Los Angeles recording artist Jordan Lomeli is an emerging R&B talent best known for her 2018 hit called "With You". She's been highly publicized by major outlets for her traditional love vocals over modern-day productions and similarities to several other top tier songstresses. Making her return in 2020, the new-age indie artist unveils her latest single called, "Undo Me".
In the song, Lomeli unravels emotionally and creativity as she expresses her addiction to bad love and the irresistible hold it has one her. She discusses the mistakes she's made and the want to move on but currently stuck in a transition phase. A great follow up to her previous release as she returns from a two-year hiatus.
"Undo Me" is Jordan Lomeli third official release. Following previous hits "With You" and "Love Like This". Preparing for an explosive 2020 takeover with more new music on the way, continue to follow Jordan's journey daily on Instagram.
Take a listen to the new song above.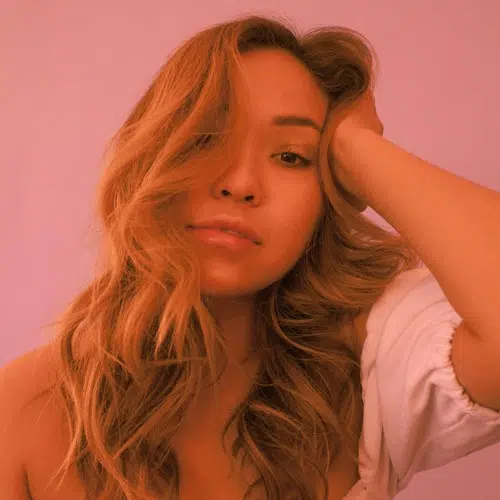 ABOUT JORDAN LOMELI
Intertwining her instrumentalist roots with R&B, Jordan soothingly adds a modern new-age twist to the genre. Her unconventional melodies convince her fans to not only express vulnerability but to stand firm in their authenticity and simply be themselves. When listening to Jordan it's ok to be emotional, to be free in a way that makes your soul smile. Her sultry lyrics welcome you in with the charisma and warmth of a familiar friend.
Jordan grew up on the west coast nestled in the heart of Fresno, California. Her first memories are of listening intently as her father played the guitar and sing to her. It is when music came to life. With her mom being from Mexico and her dad a white Filipino, Jordan was surrounded by good food, good music and love until it all changed.
Her parents got divorced and she attached herself to a piano her father gave her at the age of 6. Just five years later, he passed away. She channeled the pain into her music. In high school, she began playing the cello. The instrument landed her a scholarship to San Francisco Conservatory.
But after two years Jordan made the decision to transfer and attained her Bachelor's in Music at Chapman University. Her family grew after her mom remarried then her sister was born. She still missed her dad. His dream and his passion had slowly become her own.
So Jordan moved to LA in hopes of making her dream a reality. She played in local open mics and joined the music scene. The performances introduced to her to different circles. A chance encounter with locally known poet Monique Mitchell would open doors for Jordan. Monique taught her to write.
To paint the pictures for the feelings she was consumed with. Those lessons would bring forth "No Wrong" and "With You" released last year. For Jordan, everything is alive. And sacred.
And beautiful and then it's not. It's real. The depth of stories only deepened by the collaboration of Monique, who has become her writing partner. Their words embracing all that is to be here. Right now and forever.