Netflix's Raising Dion Premiere Date Revealed 
Initially, Raising Dion was based on a comic book with the same name authored by Dennis Liu. Evidently, Michael B Jordan has been involved with getting this project made from the start. Additionally, Jordan even made a cameo as the deceased father. As news broke that season 2 was on its way, the show began circulating on social media. Then, excitement began to grow as its been quite a while since the first season. But as timing has it, there is still time to catch up with our favorite superhero kid. Raising Dion will be available to stream on Netflix sometime in 2022 but good news is the show has concluded filming season 2.
Raising Dion Plot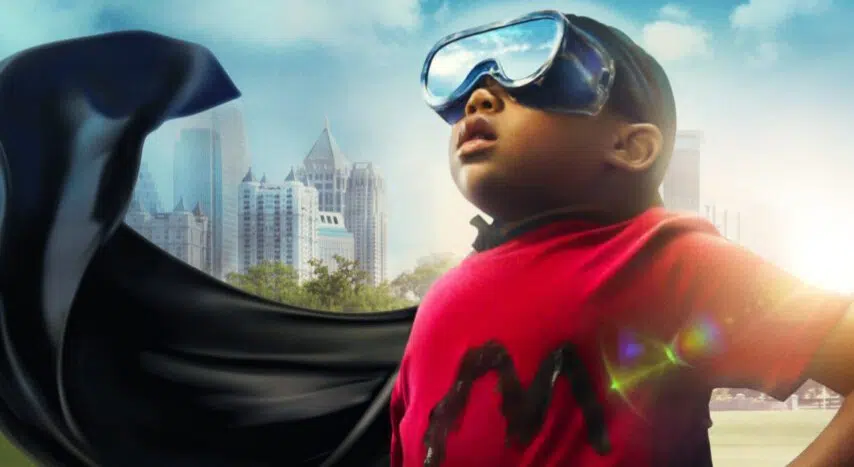 The gist of Raising Dion is first built around a single mother and son duo. The son named Dion is a seven-year-old little boy. One day, he discovers that he has powers. Now, his mother has to protect her son from potential threats and those who may want to exploit his powers. Additionally, Dion has some pretty strong powers including telekinesis, invisibility, and teleportation. But out of all his superpowers, his strongest power is the ability to heal others. But of course this comes as a detriment to his own well-being.
Netflix's Raising Dion Cast
While the original cast of Netflix's Raising Dion is mostly likely to reprise their roles in season 2, expect some new characters as new casting has been revealed. 
Season 1 Cast
Alisha Wainwright as Nicole Reese
Ja'Siah Young as Dion Warren
Jazmyn Simon as Kat Neese
Sammi Haney as Esperanza Jimenez
Jason Ritter as Pat Rollins
Ali Ahn as Suzanne Wu
Michael B. Jordan as Mark Warren
Season 2 Casting Additions
Rome Flynn as Tevin Wakfield
Aubriana Davis as Janelle
Two new casted characters could shake things up for season 2. First, Rome Flynn who plays Tevin Wakefield will become a mentor figure for Dion. Secondly, a new kid with powers will appear with problems of her own, 15-year-old Janelle. Aubriana Davis will play Janelle has been deemed destructive but after meeting Dion and Nicole, she begins to realize her powers are not a negative thing. Also continuing with the plot ending of season 1, Dion needs to find away to bring his dad home for good and confront a new villian with old energy. As Mark pointed out: energy never dies.