The more famous an artist becomes, the more money they start charging for a feature. Rapper Moneybagg Yo certainly added a few more zeroes to his feature rate. After the amounting success of his album A Gangsta's Pain, Moneybagg Yo can now charge any price his heart desires. Recently, the rapper did a before and after post, noting that he used to only charge $750 for guest features. Now that price has increased to $100,000. Clearly, the rapper has come a long way in his career.
    The Rapper Used To Accept Only $750 For Guest Features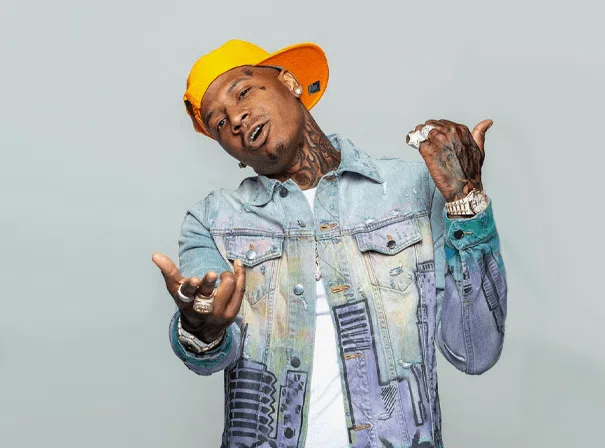 New artists sometimes have a difficult time jumpstarting their careers. Though, Moneybagg Yo has now made a name for himself in the hip hop and rap communities. As of late, the rapper has received tons of press for his A Gangsta's Pain album. The record has gone on to take the No. 1 spot on the music charts. Clearly, it's a major win for the rapper. More importantly, he's able to "secure the bag" and bring home some real dough.
On September 5th, Moneybagg Yo posted on Instagram an old conversation between himself, and a rapper interested in having him featured on a song. At the time, Moneybagg Yo charged a discounted price of $550 instead of the usual $750. Afterwards, a fan reposted the same conversation with the rapper's new rate of $100,000 for a guest feature. In addition, Yo responded in the captions, saying, "I used to get $750 for a feature, but now things have changed. It's a whole different story." The rapper is making significant progress in his career.
            Moneybagg Yo Teams Up With GOAT Snoop Dog
Speaking of guest features, Moneybagg Yo recently linked up with none other than Snoop Dogg for a chill session in the studio. Furthermore, the Daily Loud shared footage of the two men meeting up in the studio late at night to bask in their good fortunes. Neither of the rappers could stop complimenting and praising one another. The Doggfather even shared a few encouraging words for the young emcee.
"I had the pleasure of being with the most popular guy in the game right now," Snoop said in the video. Clearly, Moneybagg Yo received a major confidence booster after his chance encounter with Snoop Dogg.