It's quite a sight to see Megan Thee Stallion becoming the megastar rapper that she is today. In just a few short years, the Houston emcee has blown up the rap scene with just one album "Good News" and a few features. In between those times, she's also scored a few deals with fashion endorsements. Megan Thee Stallion's most recent fashion deal came when Nike decided to make her an Ambassador. Honestly, the Houston HOTTIE just keeps on landing deal after deal.
The Female Rapper Scores The Position As The New Nike Ambassador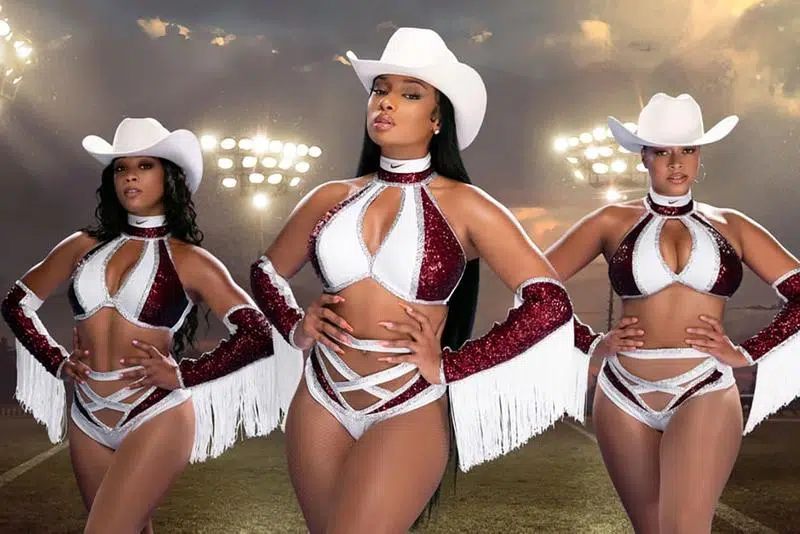 Nike loves teaming up some of today's biggest stars in HipHop. While having recently worked with the likes of Drake and IDK, Megan Thee Stallion has now collaborated with the shoe brand. Last Thursday, Nike announced that the 26-year-old would become their newest ambassador for their latest "Play New" campaign. Furthermore, Stallion will tell her personal fitness journey. Additionally, she'll encourage fans to express what fitness means to them. "I consider dance, performing, and rapping as my sports. And if you believe it requires no effort, work, or sweat, you're mistaken," stated Megan Thee Stallion in a press release. In the words of the female rapper, dreams take tons of hard work. Eventually, everything pays off.
Megan Thee Stallion Shares Her Personal Journey With Fans
Speaking of hard work, Megan Thee Stallion shared with fans her own "personal fitness story." In an Instagram post celebrating her collaboration with Nike, the 26-year-old revealed that a lot of people criticized her for being 5'10''. Growing up, many people told her to play sports like volleyball or basketball. Instead, the rapper wanted to dance, which many people weren't onboard with. "People love telling us what we can and can't do, but we don't pay attention to that. True hot girls understand that only we can define ourselves." Bottomline, don't listen to the haters. It's no wonder Nike choose Megan Thee Stallion as their newest Ambassador.