A celebration of family ties and style, Madonna and her loved ones recently gathered, looking chic and festive. The occasion in question? It was Madonna's son, Rocco Ritchie's 23rd birthday.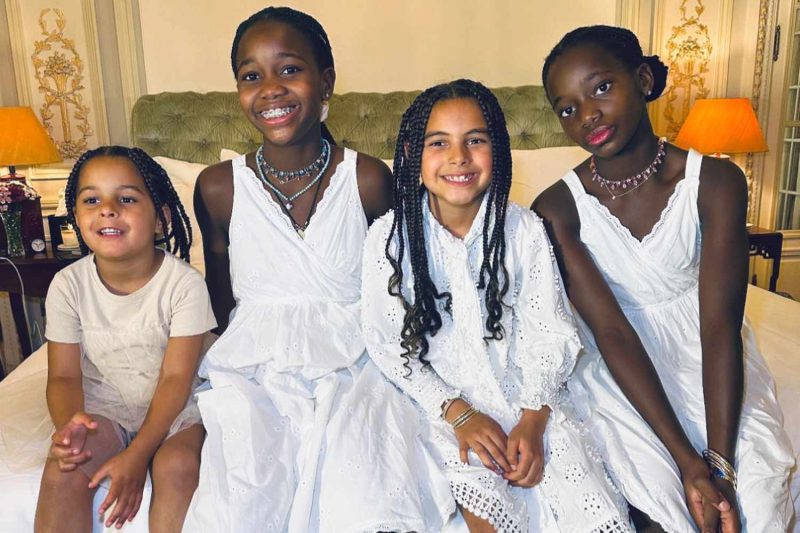 A Fashion Extravaganza: Stylish Attire and Radiant Smiles
On rare occasions, we catch a brief glimpse into the personal spheres of celebrities. It offers a chance to witness their more genuine and accessible selves. Madonna demonstrated that her influence encompasses her family. Her elegance and charm glowed through during the special occasion.
The unusual photos from the party offer a brief snapshot. It's the resilient family connections that unite them.
It serves as a reminder that their success and glamour do not obscure their appreciation for the everyday joys of life
. Celebrating birthdays together is one of them. The images preserve fleeting moments of heartfelt connection.
It highlights the special place in these celebrities' hearts for their family beyond the spotlight's glare
.
In a departure from her usual tough image, Madonna displays a sensitive and nurturing side when interacting with her children
.
As we admire the chic display and the cozy ambiance of Rocco's 23rd birthday party, let us not forget to appreciate the charm of these pictures
. The love and bond with our loved ones
bring light and fulfillment to our lives, no matter how famous or busy we become
.