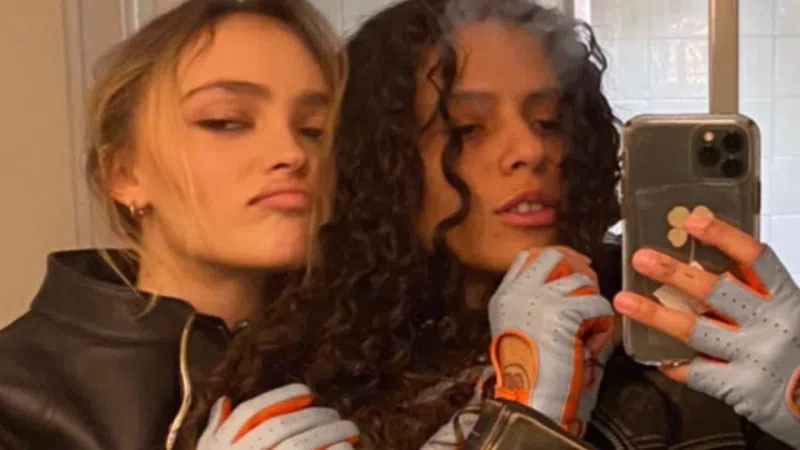 Love is in the air in the City of Angels. In Los Angeles, Lily-Rose Depp and 070 Shake had a lunch date. Photographers snapped a photo that triggered excitement among fans. This suggested that the couple had reached a new stage in their relationship. An adorable scene developed during a relaxing afternoon at a chic LA eatery. As they savored their romantic moment together, the pair's eyes never left each other.
The interesting pair looked like they were walking together in the busy city of Los Angeles. Lily-Rose, a pretty woman, wore a nice and comfy outfit. 070 Shake, whose real name is Danielle Balbuena, seemed confident and calm in her cool streetwear clothes.
The connection between Lily-Rose Depp and 070 Shake was clear in their body language during lunch. The rapport between them was obvious, fueled by warm smiles and affectionate stares. The couple hugged and kissed in a way that made people watching feel amazed. Their relationship appeared authentic and ingrained, captivating both supporters and reporters.
The blossoming romance between Lily-Rose and 070 Shake has been the talk of the town. This captivating love story has fans awaiting the next chapter. From Insta-worthy shots to raw moments, the pair's social media profiles are bursting with posts. With loving remarks and sincere messages from their dedicated followers.
Even though they tried to keep their relationship private, it was easy to see that they liked each other when they were seen together in public People are saying that the two worked together on a secret project before they started dating.
The bond between them has intensified since then, and they are now one entity. As the news of their date gets around, followers can't assist but be impressed by this fresh celebrity pair.
Their zealous kiss has sparked hearts. Hashtags honoring #LilyRoseDepp and #070Shake's romance are abundant on social media. Followers wait for more touching moments from this adored duo.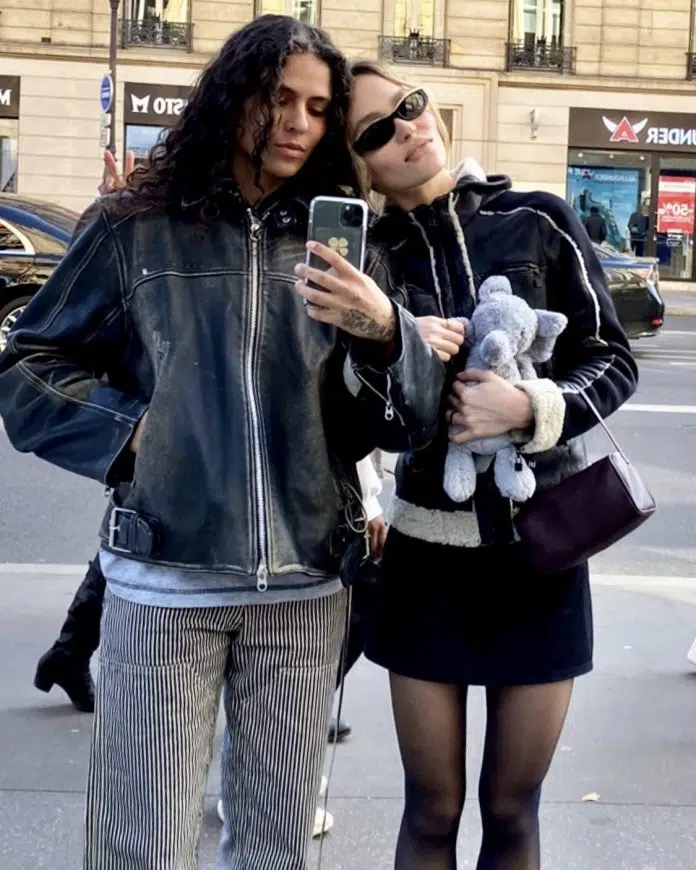 Lily-Rose and 070 Shake's love story shows how strong a real connection can be, even in the glamorous and high-pressure world of Hollywood. The open display of their romance has served as a source of inspiration.
Lily-Rose Depp and 070 Shake are setting new relationship goals for their fans every day. As they begin this affectionate adventure, we expect where their tale of love will unfold. The streets of Los Angeles saw the spark of a passionate romance.
This tale has captured our attention, and we're watching as it unfolds. Hoping for more enchanting moments between this stylish and talented couple.