Only a small portion of new artists can make the long journey to success. Australian singer, Lily Jay has remained dedicated to her craft since day one. Though, the artist struggled early on in her career. At times, she believed it impossible to achieve her dreams. During an interview with We Rave You Jay revealed she couldn't afford music lessons. No one in Jay's family even believed in her dream, except her older brother who worked as a karaoke singer. Fortunately, he taught Jay everything she needed to know about music. Furthermore, Lily Jay worked hard to achieve her dreams, no matter the cost.
Success finally hit Jay in college when she released her very first track "Behind Her Eyes." The song helped put Jay on the map, garnishing millions of plays on streaming platforms. The Australian singer was met with success again in 2017, after dropping the hit single "Renovate.". Furthermore, the track placed Lily Jay in Billboard's Hot 100 chart and won her a Gold Coast Bulletin in 2017. On top of winning over the music scene, she also starred in Broadway musicals like "Hairspray" and "Chicago." From there, she moved on to international dance and singing competitions. Clearly, Lily Jay has tons of talent.
As time passed, Jay's fanbase grew and she even started receiving major press from publications like Buzzfeed, Inc. Now the Australian star's fame has carried over into the U.S, making her an international star.
Hard at work, the "Renovate" star has continued to put out great records. Recently, she dropped the track "Turn Off The Lights" which finds the artist remembering on all the good times of a past relationship, even if it wasn't the greatest.
Lily Jay Remembers The Good Times
Clearly, Lily Jay has a lot going for her. She's TikTok famous, has a few hit records and has become an international sensation. She's gone from not having enough money to pay for music lessons and working four jobs, to living out her dream as a renowned singer. The tides have certainly turned for the Australian star. In fact, she's still putting out new music that's racking up the music charts.
Her latest track "Turn Off The Lights" is the artist's grand return to music after taking a break from the music scene for a while. Furthermore, the newest track finds Jay recounting a toxic relationship. Though, rather holding to the bitter parts, she reminisces on all the good times instead.  By the "good times", Jay refers quite frequently to the sexual intimacy between her and an ex lover. Additionally, the pop jam offers an air of sensuality and notes of HipHop that adds to the light-hearted atmosphere of the song. Moreover, "Turn Off The Lights" gives an interesting perspective on a broken relationship.
What's Next For Lily Jay?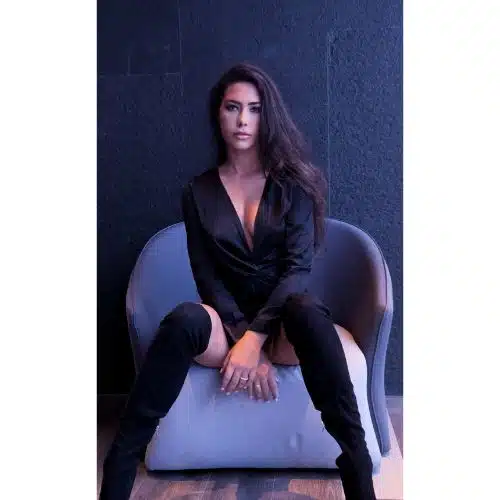 On top of releasing great tracks like "Turn Off The Lights", Lily Jay keeps herself busy with other entertaining projects. Currently, she's touring the US, giving everyone a taste of what's to come. In addition, the Australian star has a few filming projects lined up for this year. Some fans might even recognize Jay's earlier work where she starred in a promotional commercial alongside the boxer Mike Tyson. Be sure to catch up on the latest from Australian star Lily Jay.
Links: