Summer festivals have officially started and the crowds are pouring in. There's nothing like music concerts on a warm summer night. Even better, celebrating with our favorite stars on the 4th of July weekend has become the ultimate gold standard. Though, sometimes the crowds can get a bit out of control. 
While performing at London's Wireless Festival in Crystal Palace this past weekend, Lil Uzi Vert had a bad experience with fans. Unfortunately, people pelted the "Silly Watch" rapper with their cellphones during his performance. In return, Vert threw back everyone's cellular devices. However, in the midst of raining phones, one fan received a bloody head injury. 
A Summer Music Fest Gone Wrong
It's becoming more and more apparent that security should start collecting everyone's phones at the doors during public concerts. While some fans enjoy taking videos and photos of their favorite stars, others like to pelt them with their phones. 
During Lil Uzi Vert's performance at the London's Wireless Festival in Crystal Palace, threw their phones at the rapper. They immediately regretted it when the Vert started hurling back their devices. 
On Friday July 1, TikTok user @ccornonmycobphone posted a video to social media to discuss her horrid experience at the concert. Now she's claiming the rapper threw a cellphone at her head on purpose.
Unfortunately, Lil Uzi Vert's actions left the TikTok user with a bloody head injury. Additionally, she mentioned that another fan also received a head injury from cell phones being thrown back into the crowd. However, his injury sounded more severe after the TikTok user claimed the device "bashed his head in." Guess this will be the last time those two fans attend a Lil Uzi Vert concert. 
Lil Uzi Vert Source Calls Woman's Head Injury An Accident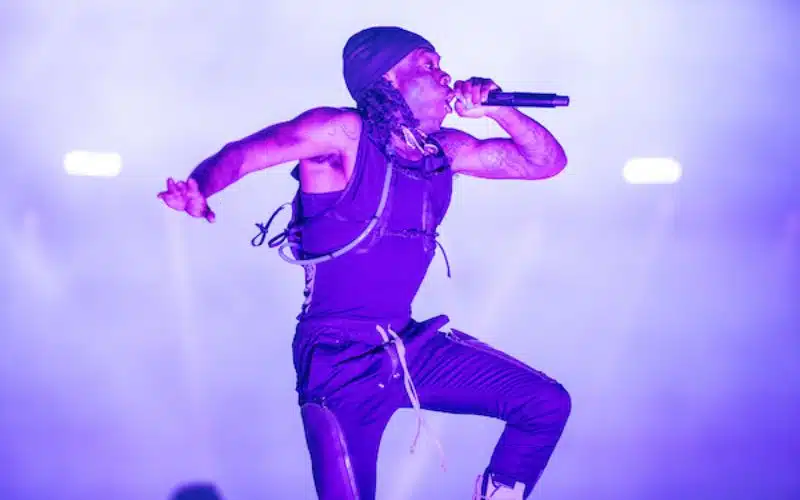 Shortly after the woman posted the video of her head injury, a source close to the rapper tried to clear the air. Furthermore, the private-eye explained to XXL Magazine that fans threw their cellphones on stage. Unfortunately, the rapper was hit in the process. Apparently, he attempted to do the "right thing" by throwing back everyone's phones. The source alluded to the TikTok user's head injury and waived it off as an "accident." It won't be considered an accident if the woman decides to sue the "20 Min" rapper.