It seems like some artists just can't get along. Not only that, their teams don't even like other artists. Recently, Megan Thee Stallion came under fire by Kodak Black's producer after tweeting about his lack of relevancy. Turns out Yak's producer isn't a fan of our Hot Girl Meg, either. In fact, the producer even went as far to say that she doesn't even write her own songs. Looks like Cardi B isn't the only one facing allegations of bad song-writing skills these days.
Megan Thee Stallion Shades Yak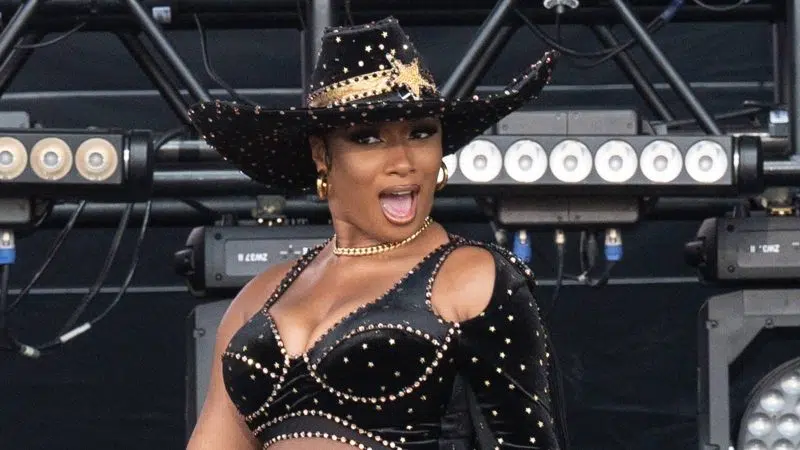 Some celebrities will do just about anything to remain at the top of their game. Unfortunately, that consists of feuding about nothing with other artists. No matter how absurd the fight, relevancy is crucial to their careers. Rappers Kodak Black and Youngboy Never Broke Again have especially been feuding with each other for what seems like neons. The two just can't seem to call a truce.
However, Megan Thee Stallion seemingly added fuel to the fire by sending out a series of tweets denouncing Yak's talents. On Saturday night, the "Thot S**t" rapper tweeted "YB is better . . . ratio," in a reference to Youngboy's "YB Better" catchphrase-turned-viral meme. Additionally, Stallion shaded Yak by further tweeting, "You fell off . . . period." Clearly, Megan Thee Stallion doesn't like Kodak Black's music.
Yak's Producer Calls Out Megan Thee Stallion
Unfortunately, Megan Thee Stallion received a taste of her own medicine after Yak's producer joined in the discussion. Though, Producer Dyryk didn't just throw a little shade at the female emcee. Instead, he took to Instagram where he put her on blast for fans to see. Furthermore, the producer alleged that she's not the creative genius behind her hit records. "Go cling on that bottle and re-cut that verse one more time. You didn't match the reference they wrote for you." The gloves have certainly come off between these two.