Kevin Garnett Shows No Interest In T-Wolves Retiring His Jersey
Kevin Garnett, the basketball star, was recently announced as a member of this year's NBA Hall of Fame class. This class includes other legends like Kobe Bryant and Tim Duncan, alongside KG and a few others. With this announcement came discussions about retiring Garnett's jersey. While he was fine with his jersey being retired in Boston, the same cannot be said for Minnesota.
During an interview with Shams Charina from The Athletic, the subject of retiring Kevin Garnett's jersey for the Timberwolves was discussed. However, Garnett promptly expressed no interest in such a tribute. Despite being widely regarded as the greatest player to have ever represented the Minnesota team, having dedicated 13 out of his 21 seasons to them, it may surprise many that he prefers his jersey not to be retired by the city.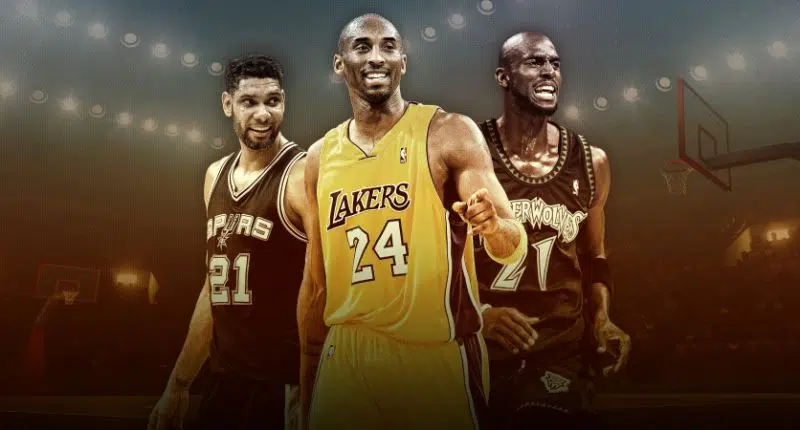 KG Sites T-Wolves Owner As The Reason For Issues
When speaking with Charnia, Garnett made it clear that he has love for the Timberwolves and their fans, but simply couldn't look past his beef with the team's owner. Garnett called the Timberwolves' owner, Glen Taylor, a snake for failing to honor a deal they had made with each other.
Hall of Famer Kevin Garnett unfiltered on Timberwolves owner Glen Taylor and much more — in @TheAthleticNBA: https://t.co/w6JmN9cYFB pic.twitter.com/wcRFcEqAAs

— Shams Charania (@ShamsCharania) April 7, 2020
It would seem that when KG returned to the Timberwolves from the Nets, part of the agreement included Garnett receiving team ownership and playing a front-office role. Garnett claims the deal was made between himself and Taylor, along with Minnesota's head coach at the time Flip Saunders. Unfortunately, after Saunders' passing Taylor did not stay true to his word. KG ended up not gaining a front-office role or team ownership.
Not only was Garnett known for his immense talent during his time in the league, but he was also known for his mental toughness and not taking any shit. It is pretty despicable to see the way people act when it comes to staying true to your word. The NBA is a business, but what Taylor was simply quite wrong.
Final Thoughts
It's unfortunate for his fans in Minnesota that the T-Wolves won't be retiring his jersey at the moment, but I don't blame KG at all for holding any ill-will to Taylor. He's just staying true to what he feels, so can you really blame the guy? It is possible that if Taylor ever leaves the organization KG will change his mind, but I guess we'll just have to wait and see.
What do you guys think though?
Is KG overreacting? Or was what Taylor did too much to look past? And are you happy to see Garnett make it into the Hall of Fame?