Kanye West or rather, Ye, has definitely ruffled some feathers with a lot of people. He's called Trevor Noah a racial slur, cussed out Chance The Rapper and basically ended Kim Kardashian's relationship with Pete Davidson. Not to mention, he's landed himself right in the middle of a few lawsuits for illegally sampling other people's music. Ever so controversial, Ye always has the media after him.
Recently, Ye found himself in the middle of another controversial storm after addressing the discourse surrounding his Yeezy's Gap clothing line presentation. Apparently, people believe the "Heartbreaker" rapper is selling his clothes out of trash bags. Though, Ye refuses to apologize for his "eye" for fashion.
            Is Ye Selling Clothes Out Of Trash Bags At GAP?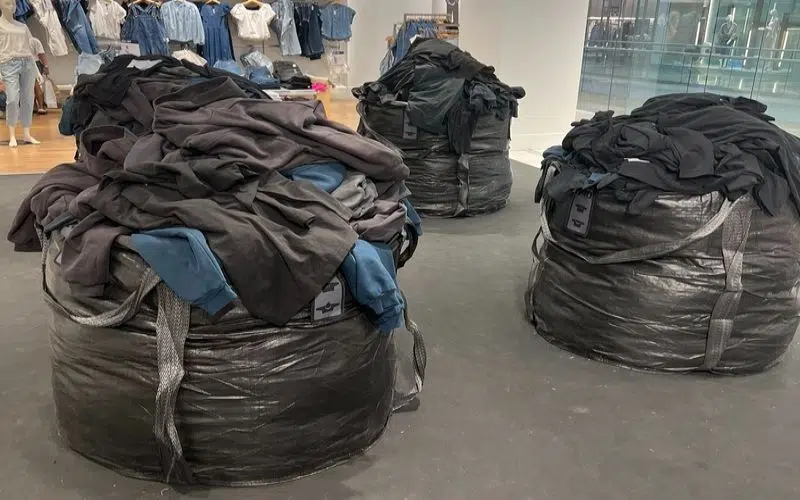 In the world of fashion, there's basically no rules. Though, some celebrities tend to take this notion far beyond the limits of what consumers expect from a fashion line. In the last few days, Ye's Yeezy Gap Engineered by Balenciaga clothing line sold at GAP locations, has been stirring up quite the buzz on social media.
Though, not in a good way. Many people have criticized the presentation of the clothes for being sold out of large bags inside stores. Apparently, they resemble trash bags. When it comes to Ye, there's just no telling what this guy's "creative genius" may come up with next.
            He Refuses To Back Down
Clearly, Ye is a visionary when it comes to his music and fashion choices. In particular, his clothing lines remain on the eccentric side of things. However, his latest collection Yeezy Gap Engineered by Balenciaga and its in-store presentation, missed a couple of marks. Though, Ye doesn't see any problem with his fashion line.
During a recent interview with Fox News, the "All of The Lights" rapper made it clear that he's not selling his clothing line out of "trash bags." Additionally, he refused to apologize for his creative expression. "This is serious… I'm striving to secure a position where I can revolutionize fashion and deliver exceptional designs to the people," the rapper from New York stated in the interview. There we have it. Ye stands by his fashion statement, no matter what the haters think.
Let us know your thoughts. What do you think of Ye's in-store presentation of the YGEBB fashion line?