Ye pretty much does whatever he wants these days with no reservations about his actions. Afterall, he's one of the biggest celebrities on the planet. Not to mention, he's regarded as one of the most genius rap stars on the planet. The guy may have his faults, but he's got money for days. In fact, he's laying out plans to build his own college campus, Donda University, an institution for gospel singers.
    2 Chainz And Young Thug Help Ye Build His Gospel College
Not all stars do things out of greed and power. Rather, stars like Ye make projects that honor their family members. On September 9th, Ye posted his text messages concerning the creation of Donda University. According to his text, 2 Chainz and an incarcerated Young Thug are in on the project. Originally, sources noted that Yeezy had plans to expand his Donda Academy campus in California. However, he's since changed his mind and decided to agree to Young Thug's offer of 100 acres of land, free of charge, in the rural parts of Georgia.
"I got 2 Chainz calling the mayor now to launch the build of Donda University," Yeezy shared in one of his text messages. Apparently, he has both rap stars endorsing his university idea.
 Kanye West Builds A University In His Mother's Honor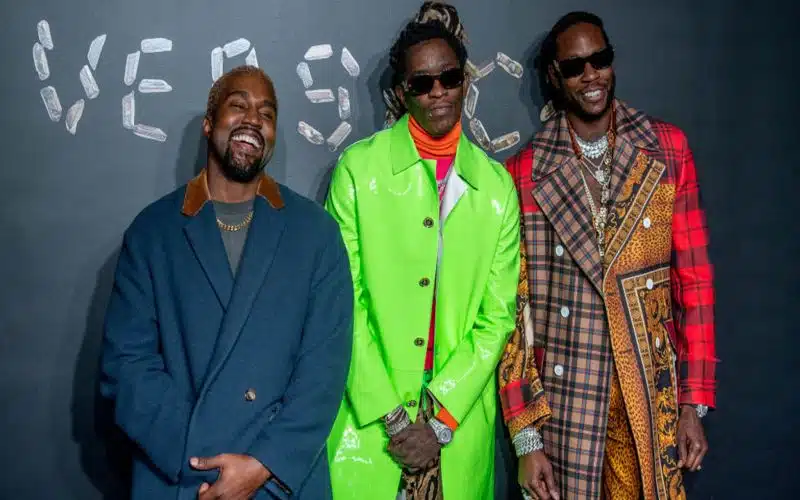 In the public eye, it may look like Ye has pulled another big publicity stunt with the building of his university. However, his desire to create a college campus goes far beyond that. Furthermore, West wants to build Donda University in honor of his late mother Donda West.
While his mother worked as an English teacher, the Chicago rap mogul has made it his life-long mission to start an institution for young artists. Specifically, he wants to create a gospel university for singers.
During a 2020 interview with Joe Rogan, Ye explained that students with an ear for music will train rigorously, nearly 7 days out of the week. It literarily sounds like bootcamp.
What do you think of Kanye West's Donda University idea? Let us know in the comments.