Julian Edelman has decided to retire from football. He made the announcement on Monday, stating that he is stepping away from the New England Patriots. The team terminated his contract after he didn't pass a physical examination. Edelman shared a heartfelt video explaining his choice to retire from the NFL.
Edelman caught passes thrown by the GOAT Tom Grady. Together they won three Super Bowl rings. The 5'10" receiver played with an exuberant amount of chips on his shoulder. The Pats picked the Kent State talent late in the draft, like 7th-round-late. He worked hard and overcame many odds, building a 12-year career with New England.
Robert Kraft, Chairman and CEO of the Patriots, praised Julian Edelman, calling him one of the greatest success stories in the history of our team. It's rare to see a player make it to the NFL without prior experience in their position.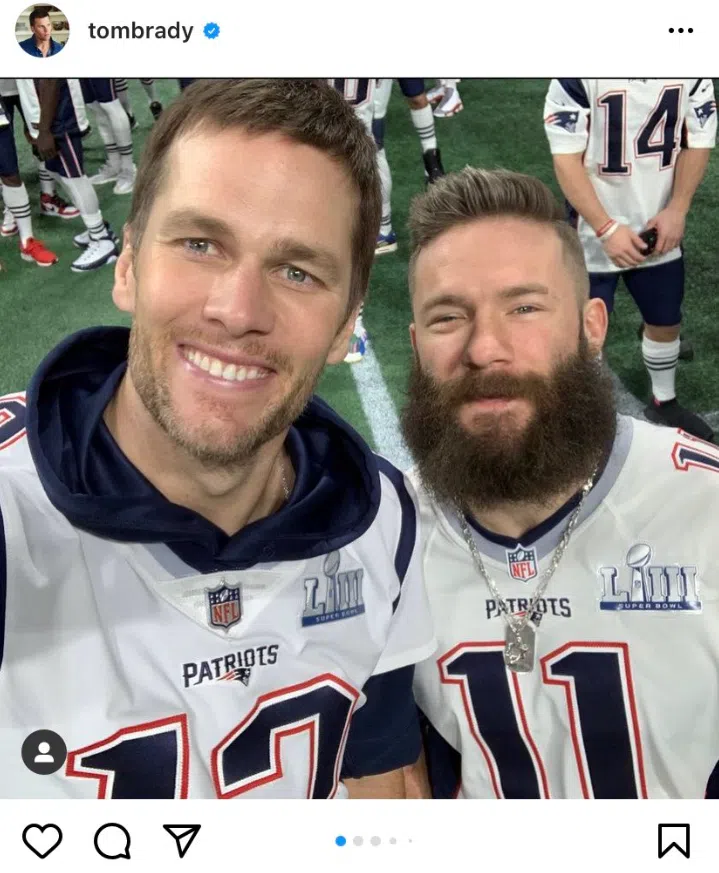 Tom Brady, also a late draft pick, threw nothing but praise at his former receiver on Instagram. "That was when you shined the most. On the biggest stage and in the biggest moments, you always came through. I witnessed so much of your journey and I'm incredibly proud of you. You started as an underdog in the 7th round and remained one even as you got older. The truth is, you never really changed. You never lost that determination and drive. You never allowed others to define who you are as a person or a player.
Julian Edelman took home the MVP trophy after the Pats won Super Bowl LIII. He caught 118 passes for 1,442 yards in 19 total postseason games. He retires as one of the Patriot's greatest receivers. Of course, football fans are tossing around the idea that Edelman might reverse his decision and join Tom Brady in Tampa Bay like Gronk did, but we'll see.