Blueface's Girlfriend Jaidyn Alexis Opens Up About Love Drama
There's some major drama happening in the world of hip-hop, and it's all about Blueface and his girlfriend, Jaidyn Alexis. Things got wild when Blueface spent time with his ex, Chrisean Rock, and their new baby. Jaidyn wasn't happy about it, and she let the world know on social media.
Jaidyn Alexis didn't hold back. She called Blueface names like "narcissistic" and "manipulative." She even said
"he was a weirdo and a liar."
It didn't stop there, though. Chrisean, Blueface's ex, posted a photo of him holding their baby, which made Jaidyn even more upset. She said that wasn't cool.
To understand why this drama is so intense, we need to go back in time a bit. Blueface and Chrisean's relationship had its ups and downs, and it eventually ended in October 2022. Then came a surprise – Chrisean announced she was having Blueface's baby. Blueface initially said it wasn't his and accused her of seeing other guys. Things got even messier when Chrisean accused him of hurting her in August 2023. Blueface promised to take a lie detector test to prove he was innocent.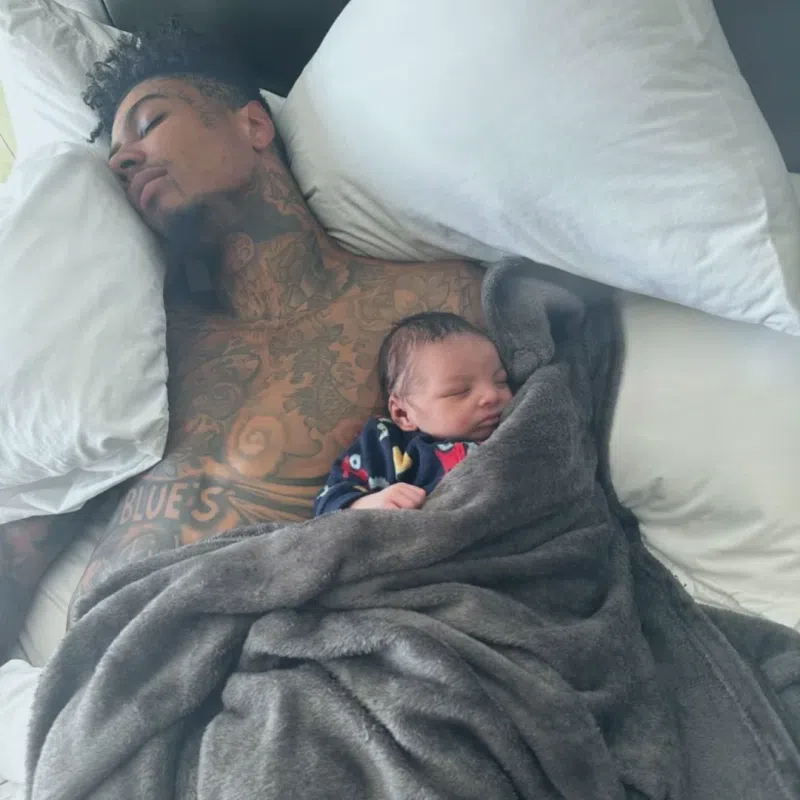 Now, let's not forget about Jaidyn Alexis. She and Blueface go way back to their high school days and even have two kids together, Javaughn Jamal Porter and Jaidynn Alaiyah Porter.
This love triangle story is far from over. Social media is where all the action is happening, and fans are glued to their screens, waiting to see what happens next. Will Blueface and Jaidyn make up? Can he prove Chrisean's accusations wrong? It's a real-life soap opera, and we're here for it.
In the world of hip-hop, drama is never far away. This Blueface saga is just the latest chapter, and who knows what twists and turns are in store. Stay tuned for more updates as this love triangle unfolds!