For celebrities, it pays to have a little extra arm muscle. That can come in the form of a bodyguard, a security team or even a bulletproof car exterior. This past holiday weekend, rapper Jackboy wanted to show off the wheels to his expensive Lamborghini. Though the rapper's holiday took a turn for the worst, after he ended up in a freak car accident that nearly took his life. Fortunately, his car's bulletproof exterior saved his life.
Jackboy Almost Died During A Car Accident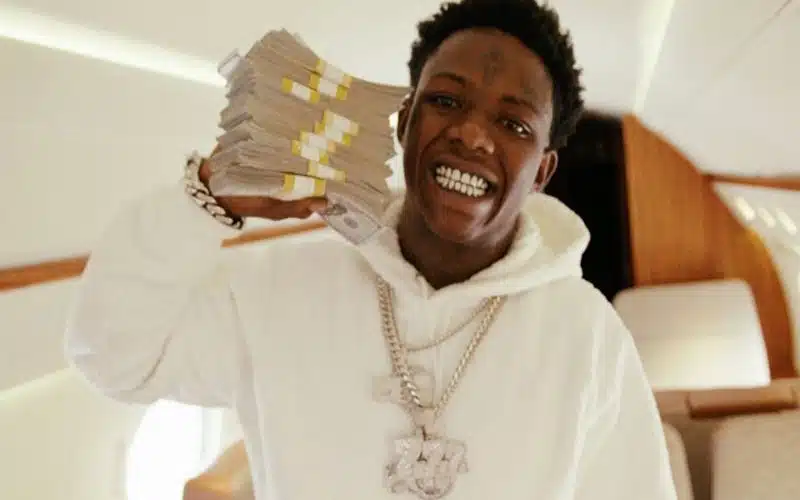 To say that the Florida rapper Jackboy experienced an "eventful" Labor Day weekend is an understatement. The emcee almost died during a freak car accident on Monday. Having survived the car collision, seemingly unscathed, Jackboy made sure to give a detailed account of the aftermath of the crash.
Furthermore, the rapper uploaded a video of the car wreck on his Instagram Stories. In the clip, the front end and bumper of his black Chevy SUV appear smashed and torn up. Pieces of the vehicle were scattered on the side of the road. However, the cause for Jackboy's near-fatal car crash remains a mystery. Nonetheless, it's pretty obvious that something did a number on Jackboy's car.
Thanks To His Car's Bulletproof Exterior He Survived
<a "href="https://www.instagram.com/reel/CiJQvLpAygr/?utm_source=ig_embed&utm_campaign=loading" target="_blank" rel="noopener">A post shared by DJ Akademiks (@akademiks)
Clearly, Jackboy is one lucky guy. Given the extent of the damage to his Lamborghini, not too many people can walk away without sustaining any injuries. Jackboy made sure to credit his car's bulletproof exterior for saving him from certain death. "I love my cars bullet proof. Dey could take a good hit," the rapper wrote in the captions in one of his clips.
Even though his car was wrecked, he seemed hopeful that he'll have it returned back to him soon. Jackboy might want to make sure he's watching the road at all times. "I'll have it back in 3 Days."