Jennifer Lopez and Ben Affleck A Timeless Love Story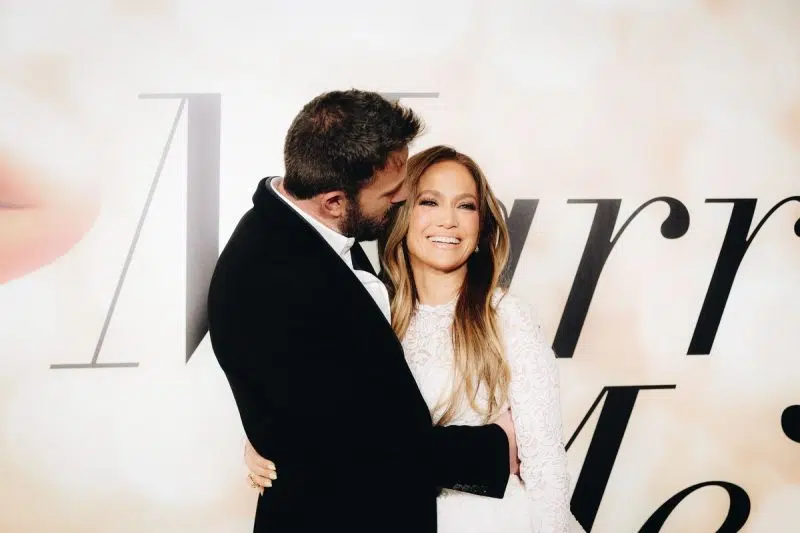 As Jennifer Lopez marked her first-ever marriage anniversary with actor Ben Affleck, the renowned artist and actress breathed a touching message of everlasting love into the universe. The American sexy starlet gave fans an intimate look not only into their enduring bond but also through time that has cemented it as she shared her well-written Instagram post.
The turning point in their journey as a couple came in 2022 when they exchanged vows at the lovely Little White Wedding Chapel in Las Vegas. This moment marked itself as a new chapter; both Lopez and Affleck etched themselves into their lives. However, their love story had roots that ran deeper than most would ever imagine.
Picking up where we left off in 2001 with Jennifer Lopez married to Cris Judd then, Destiny again decided to intervene by bringing her into contact with Ben Affleck. An encounter this was between them alone, unbeknownst to them, set off a series of emotions spanning decades long.
Their ups and downs in the relationship mirrored a rollercoaster. Thrilling highs, followed by heartbreaking lows, made their relationship an exciting ride. In 2002, Affleck's proposal to Lopez took the world by storm – but faltered as a union, and its dissolution ensued in 2004. But this wasn't where it ended.
Fast forward to 2022, the year that rekindled a flame long thought dead, which had never really died. Their shared past, mutual longing, and maturity time bring them all together in convergence to revive what once burned so brightly. Against all odds, Jennifer Lopez and Ben Affleck laid their way back to one another. Together, they built a love that stands tall forevermore.
To express their love on their first anniversary, Jennifer Lopez posted a picture on Instagram showing a glimpse of the couple's wedding day. The photo not only showed the couple's radiant smiles but also embodied how much they treasure celebrating a love that has survived all odds. This real and vulnerable gesture resonated deeply with their global audience.
Not just the traditional anniversary celebrations, Jennifer Lopez proved the depth of their relationship by singing to Ben Affleck while riding in his car on his 51st birthday. Such an act yet so profound revealed just how strong their bond is or rather how far they are willing to go to show how much they care.
Jennifer Lopez and Ben Affleck's love story is so much about them together as a couple, but for their families separately, they have together formed. Lopez, a mother of twins from her split with Marc Anthony, and Affleck, a father of three with Jennifer Garner, have seamlessly woven the two parts of their lives together — proving that real beauty is in having second chances and new beginnings.
Recalling the journey of Jennifer Lopez and Ben Affleck, we remember that love is not a destination but a living story unfolding with each passing day. Their story reminds us how love overcomes setbacks and obstacles as well as strong in overcoming challenges.
In this world where often there's an immediate attention span, their love story comes to symbolize an enduring testament to the power of connection and how love transforms lives. As we celebrate their first marriage anniversary as well as the chapters yet to unfold, we're reminded that some stories are destined to become time-tested classics transcending space and time.