Irina Shayk's Topless Vacation: Topless Sunbathing, Bradley Cooper Sighting, and Tom Brady Romance Excitement!
Get ready to be amazed, folks, because Irina Shayk has us all talking with her incredible vacation stories that are making waves online. Her end-of-summer getaway was more than just a regular vacation – it was a whirlwind of jaw-dropping moments that had us glued to our screens. Let's dive into the juicy details that had everyone buzzing.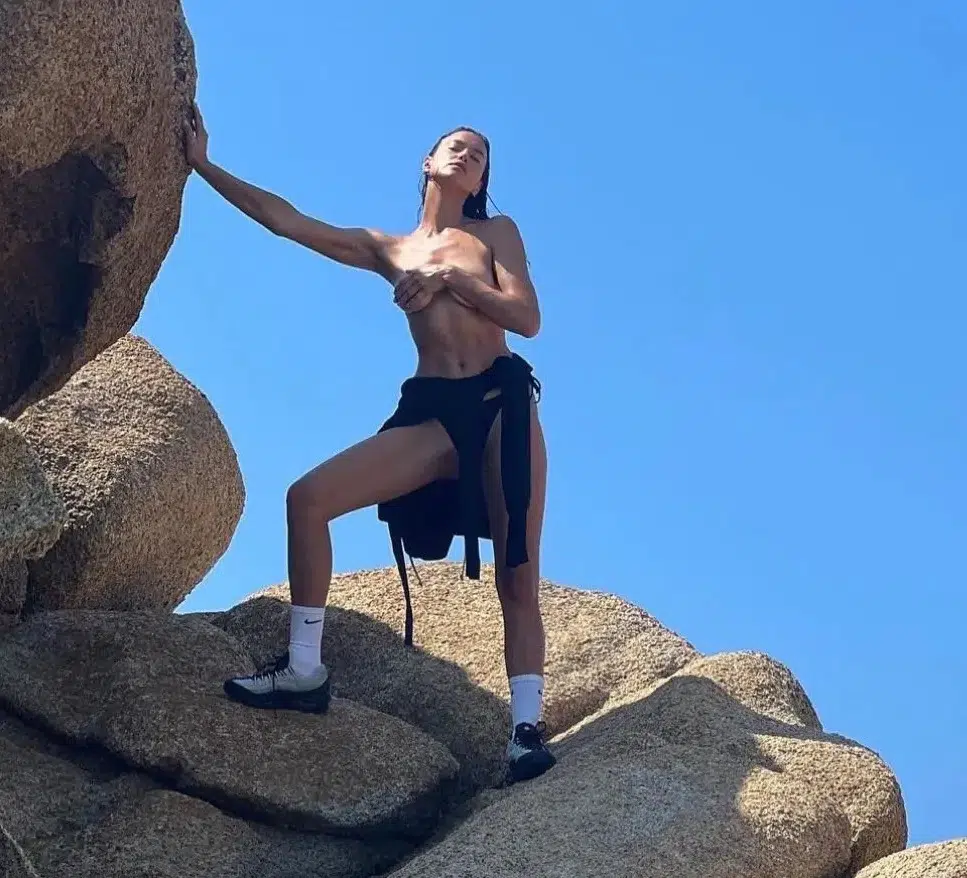 First things first, Irina Shayk, the famous Russian supermodel, showed off her daring side by enjoying the sun on a rocky beach without her top. But don't worry, she covered up with her hands strategically placed. Rocking black bikini bottoms, along with Nike socks and sneakers, she gave us a peek into her unique beach style.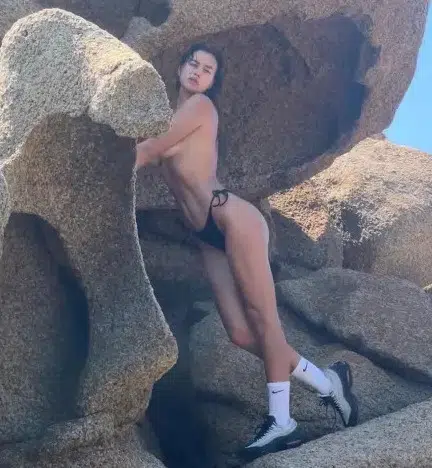 Now, get this – she also shared a picture of her ex-boyfriend Bradley Cooper, chilling on a kayak shirtless in the same stunning location. Yes, you read that right. Bradley Cooper, who used to date Shayk for four years, is now popping up in the vacation story. Talk about a surprise twist!
And the drama doesn't stop there. Brace yourselves because here comes the romance part. Rumor has it that Irina and retired NFL quarterback Tom Brady met at an Italian wedding. Can you believe it? But that's not all – there's more to this story. From sleepovers at Brady's fancy Los Angeles house to cozy private dinners in the middle of New York City, these two are turning up the heat. The latest snaps? Shayk and Brady leave a luxurious hotel in London. Yep, you guessed it – the same hotel that's become the center of attention.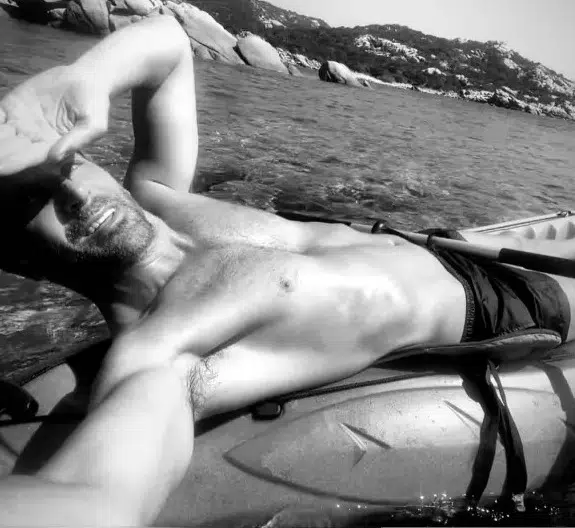 But here's what's really interesting: even though there's all this buzz about Shayk and Tom Brady, Bradley Cooper seems pretty chill about it all. Sources say he's not too bothered by his ex's new romance with the NFL superstar. It's good to see them keeping things calm and respectful, especially since they share a 6-year-old daughter named Lea De Seine.
So, there you have it – the kind of stuff that usually fills gossip magazines is happening right in front of us. Irina Shayk's vacation stories have everyone talking. From her fearless sunbathing to the unexpected sighting of her ex and the new romance with a sports legend, this vacation is far from ordinary.
As we all keep our eyes on the screen, we can't help but wonder: What's next for Irina Shayk? One thing's for sure: this story is far from over, and we're here for all the twists, turns, and exciting updates. So, grab your virtual popcorn because this vacation tale is getting more interesting by the minute.