Honey Boo Boo: The Incredible Journey of a Reality TV Star
Today, we're diving into the wild and wonderful world of reality TV, where one star truly stole our hearts – none other than the adorable Honey Boo Boo, or as we lovingly know her, Alana Thompson. From her tiny steps onto "Toddlers & Tiaras" to the whirlwind ride that was "Here Comes Honey Boo Boo" and beyond, Alana's life has been a real rollercoaster. So, let's dive into the actual tale of this electrifying reality star.
Once upon a time, little Alana Thompson waltzed onto our screens as a spunky child star in "Toddlers & Tiaras." Her sassy spirit and fearless attitude instantly had us all rooting for her. And who could forget her quirky family, led by her mom, Mama June? They catapulted the show to become an immediate hit. But as they say, fame can come with its share of drama.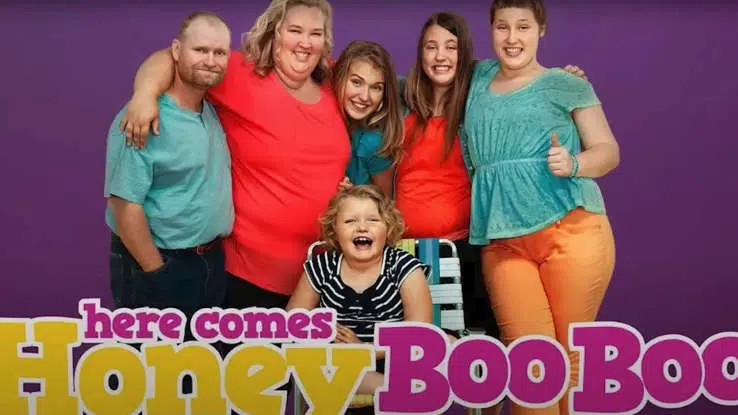 The reality television series "Here Comes Honey Boo Boo" encountered a considerable number of critics. Some folks thought it was exploiting the Thompson family, and things took a nosedive when Mama June's relationship with someone with a troubled past hit the headlines. It was such a life-changing instance for Alana, and it was no easy feat watching her family react to their new-found fame.
When the show suddenly got the ax, Mama June decided to undergo a jaw-dropping transformation. And just like that, they were back in 2017 with "Mama June: From Not to Hot." The show mainly covered Mama June's story as she lost weight, but the family drama did not end there. Mama June's 2019 arrest threw them into turmoil, and her daughter Pumpkin stepped in to take care of Alana. "Family Crisis" then hit the screens, pulling back the curtain on Mama June's struggles and how they were affecting Alana.
But in the middle of all that chaos, Alana had her moments of glory. In 2021, she appeared on the cover of Teen Vogue, showing that she's got heat in her. Apart from this, she even desired to give her a better life prospect as she had chosen the nursing course at Regis University.
Now, let's jump to 2023, where the Thompsons found themselves in the spotlight yet again. Her boyfriend also got into a controversy as he was found driving under the influence. Legal hassles added more drama to Alana's already eventful life.
Then came the big blow – Anna, the oldest of the Thompson clan, got hit with the gut-wrenching news of terminal cancer. Then, Mama June revealed to the family about all of this, and then everyone tried to help each other during that low phase. Watching Alana's emotional breakdown in a televised family therapy session that year tugged at our heartstrings. It shows how much she yearns for her mother in her life and how strong their bond is.
From a feisty kid with a tiara to a determined young lady, Alana Thompson's journey through the reality TV maze has been nothing short of incredible. It is a story showcasing how fame can be someone's worst enemy and how, at times, one also needs immense guts to take up things. No matter what happens, as long as she continues to chase her dreams and go through life's twists and curves, one thing is sure – Honey Boo Boo will always be around and will continue to steal our hearts with her unforgettable story.