Celebrities make millions of dollars everyday. Despite their wealth and fame, though, they sometimes can fall into a death trap. Actress Halley Berry certainly landed herself in a world of trouble with her exes, especially her ex-boyfriend Gabriel Aubry. The two never married but dated for several years. Eventually, they welcomed their daughter Nahla Ariela Aubry in March 2008. Two years later, the couple went their separate ways. However, that wasn't the last fans heard of Halle Berry and her model ex boyfriend. The two ended up in a very public child custody battle that resulted in Berry wrongfully paying $16,000 in child support. Recently, Halle Berry's child support had reduced to $8,000. Still, the Catwoman actress considers the arrangement "extortion."
The Court Cuts Halle Berry's Child Support In Half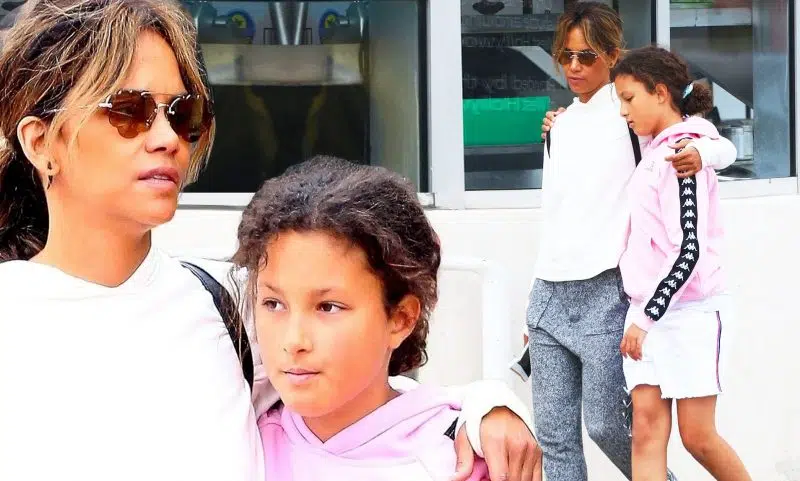 Halle Berry has bad luck when it comes to relationships. The star once acknowledged her difficulty with finding Mr. Right in an interview. "As women, we go into a marriage thinking it'll last forever and that we've found our Prince on a shinny horse . . . and I'm kind of anti-fairytales today." After three failed marriages, it's no wonder the actress hasn't given up on the notion of love altogether.
Her ex-Gabriel Aubry should've been the last straw. Out of all her ex-lovers, he's the worse of them all. When their child custody battle ended, the court forced Berry to pay Aubry a monthly stipend of $16,000. Now recent reports show that those payments have been reduced to $8,000. The court may have cut Halle Berry's child support in half. However, she has to pay an additional $85,000 in retroactive support. When does the it end for Halle Berry?
Halle Berry Calls Her Child Support To Ex "Extortion"
Halle Berry may make millions of dollars, but she knows when she's been taken advantage of. The Monster Ball actress shared on Instagram about reducing child support payments. Despite the lower payments, though, Berry's still very furious about the arrangement.
Recently, she  posted a quote that read "Women don't owe you sh***" that gained hundreds of views. Additionally, the star wrote plainly about her child support to Gabriel Aubry. In the now-deleted post, the actress wrote, "It's wrong and it's extortion. I feel if a woman or man is having to pay support that is way more than the reasonable needs to help support the child, I think that is wrong!" Halle Berry's child support to her ex, however, isn't the first instance celebrities have used their children for financial gain. Hopefully, the courts will take note of Halle Berry's message.