Musical bands come and go all the time. Though, some bands never see the light of the day. R&B singer H.E.R recently revealed that she almost had the chance of being in a band with fellow stars Kehlani and Zendaya. As we can imagine, the news threw fans for a loop. Who knew that H.E.R almost became a bandmate? Though, given the "Come Through" singer's guitar skills, it's not hard to imagine her in a band.
                       H.E.R Almost Joined A Band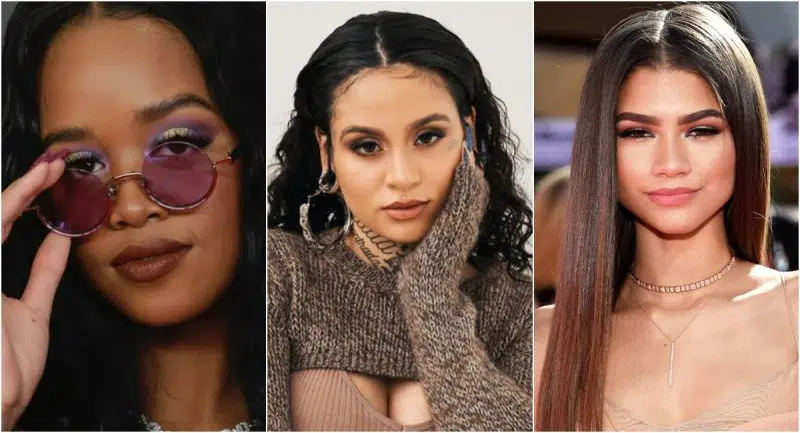 It comes as a shock to learn that R&B singer H.E.R once performed with a band consisting of fellow singers Kehlani and Zendaya. During a recent interview with Carlos Watson, the Grammy award-winning singer revealed that the two singers almost joined her band Poplyfe. Her conversation with the radio host is apart of her "How Music Moves Mountains" conversation that'll take place at weekend's OZY Fest. "Dylan Wiggins, D'wayne Wiggins's son from Tony! Toni! Toné!, and I were in a band when we were young," the 23-year-old told Watson.
Furthermore, H.E.R explained that her fellow stars Kehlani and Zendaya intended to join the band. "Kehlani actually joined our band. We all sung together. At one point, Zendaya wanted to join, too. Yeah, they all grew up together. I joined them in Oakland, and we used to perform together. Not only did the three used to perform together, but they also grew up in the same hood, Oakland, California. Who would've thought these three women ever crossed paths?
            H.E.R's Solo Success
In addition to almost joining a band with the likes of Kehlani and Zendaya, H.E.R has established herself as one of the biggest recording R&B singers. The singer has worked with huge icons such as Toni Braxton, Alicia Keys and Rihanna. Furthermore, H.E.R went on to win several musical accolades. Her biggest success came when she scored an Oscar win for her revolutionary single "Fight For You" off the soundtrack of the 2021 film Judas And The Black Messiah. At just 23-years-old, H.E.R has accomplished a lot in the early stages of her career. It's no wonder the R&B singer doesn't work with a band anymore. She's a star all her own.