Lil Wayne Brings His Sports Knowledge to FS1's Undisputed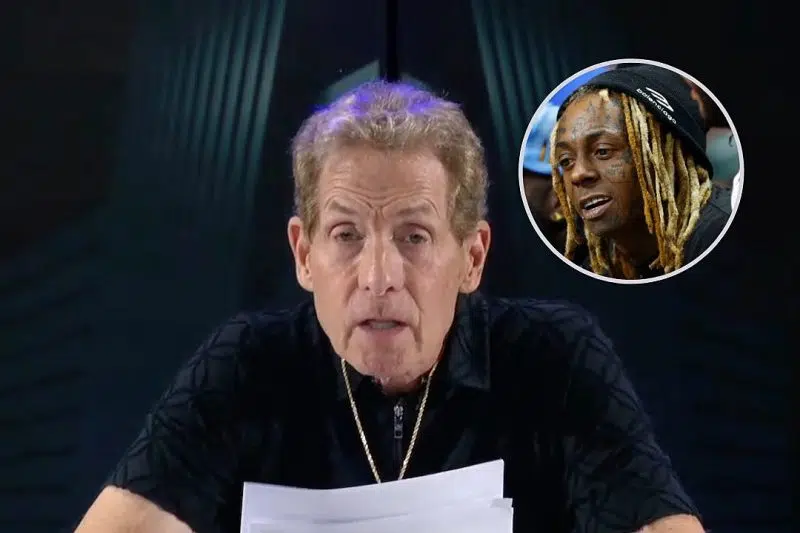 A sports-crazy rapper is teaming up with one of the most popular shows on FS1. Lil Wayne, who has immortalized some Grammy award winning tracks as well as several hits and albums, is set to make his mark in the world of sports commentary from this popular show Undisputed. The move comes after Shannon Sharpe quit from the show 4 months ago.
Skip Bayless, host of Undisputed and during one of their podcasts, let the news slip about his excitement for this collaboration. Lil Wayne's presence will be a weekly highlight. He is to appear on the show every Friday for a segment that promises to captivate audiences. "He might not always be in the studio depending on his schedule, but he will join me every Friday for a segment," Bayless said.
Sports commentator Bayless appreciated Lil Wayne's insights and approach on sports analysis. "He is so deep when it comes to sports. He doesn't yell or scream, but he does get emotional, and you hang on his every word because trust me, he has thought through every single word. I like to say I see things and say things that others don't, Wayne is my match."
Lil Wayne has been active in his love for sports. The rapper even appeared on some sport shows like ESPN First Take in the past. His point of view and well-delivered analysis have made him a favorite among people who actively watch sport. Lil Wayne's affection towards the Green Bay Packers obviously over these years could be felt.
Sports fans and other Lil Wayne fans can rest assured as the riveting debates and insightful analyses which the rap artist is likely to provide on Undisputed are going to make them sit glued to their seats. His presence on the show is definitely guaranteed not only to entertain viewers but also leave an impact with their ideas coming out throughout every debate. From debating game strategies, player performances, dissecting sports culture, Lil Wayne's idea infuse into a new perspective explicitly ensured not just entertaining but leaving an impression with viewers as well.
As Lil Wayne is being added to Undisputed's contributors, all doubters can rest assured of a mix of music and sports wise that has the potential for it to take the show higher in its popularity index. With each episode, Lil Wayne – every week – is bound to become an integral part of the program as he offers his edgy take on what's happening in basketball or sports world alike.
In conclusion, having Lil Wayne onboard for Undisputed means there finally is light at end of tunnel between rap artist and fans of sport commentary.