In recent years, HipHop artists have become more active in politics. Stars like rapper Common and singer Jojo helped support Joe Biden's succession to the presidential seat this past year. However, not everyone in the HipHop community is on the right side of history. Long-time rapper Lil Wayne expressed his support of Donald Trump during last year's elections. In return for his support of the tyrant, Trump will add Lil Wayne onto his list of pardons. A favor can a long way, even in the worst of cases.
            Lil Wayne Supports Trump's Platinum Plan
Just had a great meeting with @realdonaldtrump @potus besides what he's done so far with criminal reform, the platinum plan is going to give the community real ownership. He listened to what we had to say today and assured he will and can get it done. 🤙🏾 pic.twitter.com/Q9c5k1yMWf

— Lil Wayne WEEZY F (@LilTunechi) October 29, 2020
Regarded as one of the most influential rappers of his time, Lil Wayne stirred up major controversary after showing his support for Donald Trump's criminal reform program. "In addition to his criminal reform efforts, the platinum plan will empower the community with real ownership. He listened to us today and promised to get it done," Wayne tweeted in October 2020. The "Lollipop" rapper faced immediate backlash from fans after showing his support for Trump. Serves him right.
                         Trump Pardons Lil Wayne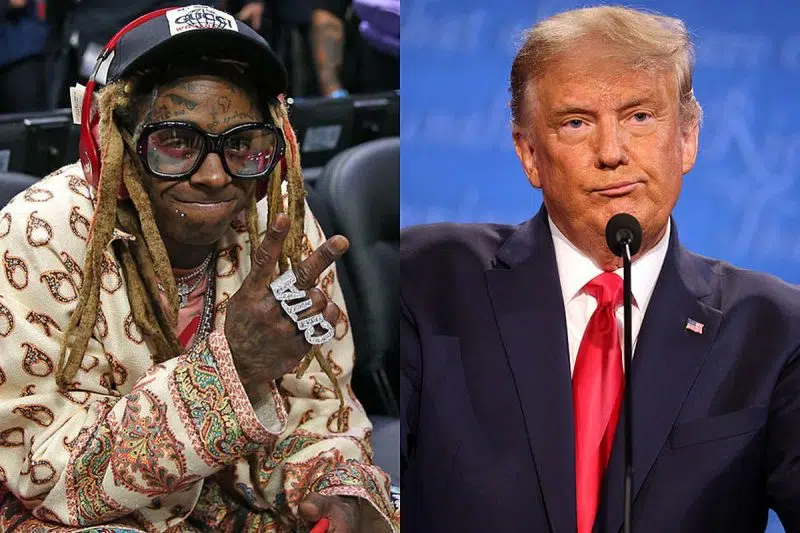 Making matters worse, Lil Wayne supported Trump's Platinum Plan as a favor to him. In return, Lil Wayne will get elected as one of his pardons. Talk about shady business dealings. Sources expect the former president to issue "50 to 100 communications", none of which include his family members or his associates. Trump's team advised him against it to avoid future lawsuits.  Lil Wayne's pardon doesn't come as a surprise, though. We have a feeling that Wayne's pardon will "relieve" him of certain legal convictions, like his 2019 gun charge. The rapper is facing up to 10 years in federal prison for his crimes. Lil Wayne clearly wants a get-out-a-jail free card.