Being a great artist comes from imitating other great musicians. Even Paul McCartney once said that he attended a tour of another artist just to learn from them. Obviously, Doja Cat took note of Paul McCartney's tactics. The Grammy award-winning rapper revealed that Janet Jackson heavily inspired her "Say So" Grammy performance. No wonder those sleek moves during her performance looked so familiar.
  Doja Cat's "Say So" Performance Drew Inspiration From Janet Jackson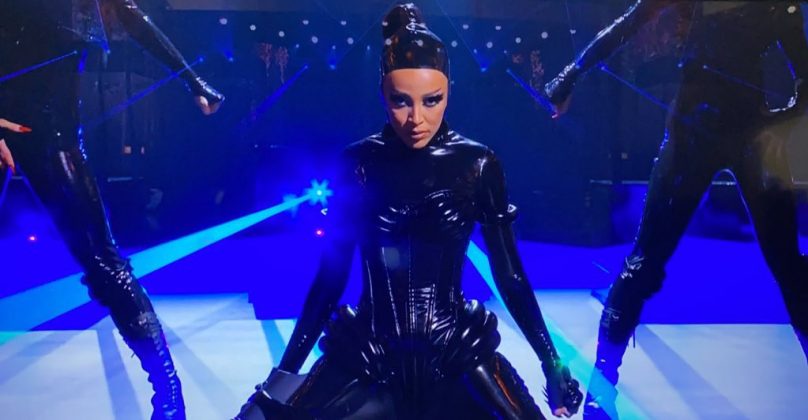 Artists look for ways to take their live performances to the next level. Doja Cat, who's basically a pro at delivering awesome performances, even needed a few pointers to up her game. The "Kiss Me More" rap star noted that her performance at the 63rd Grammy's all came from learning from Janet Jackson. Back in April, the 25-year-old told Billboard she's basically a fan of the 54-year-old.
She's such a huge fan that she even modeled her "Say So" live performance at the Grammy's after Jackson's choreography. "I felt like we'd covered all bases — we'd tried every f****** thing because I did that song like 500 times. But then I was like, 'We need a robotic EDM kind of thing, something with a raver vibe, something that feels sexy and edgy and sleek and dark like an action film," the star told Billboard. Doja Cat clearly learned from the best.
The Weekend Calls Doja Cat A Star In The Making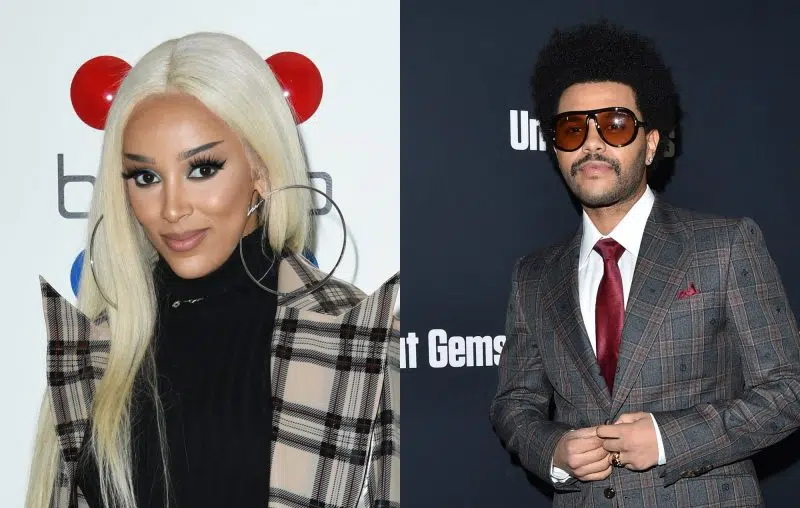 As previously mentioned, Doja Cat can deliver spellbinding performances. While she's learned from great artists like Janet Jackson, others consider her their source of inspiration as well. The Weekend certainly thinks highly of the new artist.
The "Save Your Tears" singer has already collaborated with Doja Cat twice, and each time they make music magic happen. Though, The Weekend gives all the credit to the "Say So" rapper. "Doja is a talented star who has crafted a captivating universe that draws you in. Her determination and boundless creative vision ensure that her impact will be long-lasting," expressed The Weekend. Turns out artists can be fans of others and still put out great music at the same time.
Featured Image Credit: Grammy.com