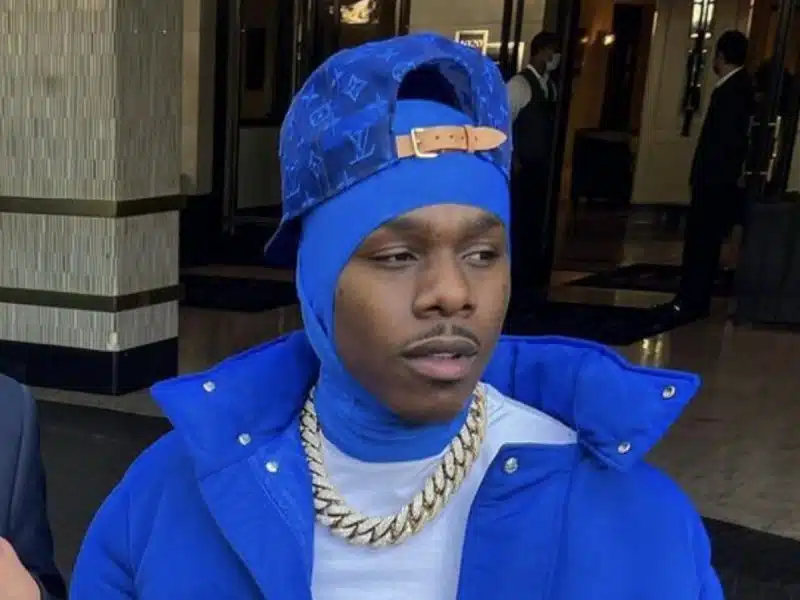 Temper Tuesday, as HypeFresh calls it, since we're discussing DaBaby and his perpetual cycle of violence. Born in Cleveland, hailing from Charlotte, the rapper is always in the news for being belligerent. Last year's Rolling Loud proved DaBaby's willfulness and endeavors as a villain and rebel. After slandering the queer community on stage at Rolling Loud, the rapper landed himself in the cancel crew. Thanks to this generation's microwave culture, Baby boy didn't stay over there too long. For every rebel, there is a driving force behind their acts of rage or outspokenness. So what could the underlying issues be that are causing such a disturbance in the rappers behavior?
The rapper's real name, Johnathan Kirk, is trailing trouble behind him. According to Rolling Stone, new footage of the Interscope record artist in now on the Internet. The deadly shooting of 19-year old in Walmart has now surfaced. Shooting and killing the victim, DaBaby's claim of self defense is now raising eyebrows.
Billboard reports the shooting from October 2018 in Huntersville, North Carolina. DaBaby's self-defense claims are mounting.
Here are four possible reasons why trouble seems to follow DaBaby:
DaBaby's Rebellion
Childhood Trauma – 

It is absolutely true that childhood trauma can play a major part of adulthood dysfunctionality. 

PubMed Central says 

there are 5 types of childhood trauma that contribute to aggressive behavior in adulthood. Those types include physical neglect, emotional abuse, witnessing violence, physical abuse and sexual abuse. On the contrary, childhood trauma does contribute; however, it is not an excuse.
2. Napoleon Complex – Undoubtedly, Napoleon Complex is a real thing. The dictionary describes the complex being a domineering or aggressive attitude as overcompensation for one's small size or stature. The "Suge" rapper stands at 5 ft 8.
3. Being a Product of One's Environment – Your environment can shape you positively or negatively. Certainly, being exposed to violent behavior at a young age will contribute to violent behavior in adulthood. DaBaby's age cannot be the reason for his responses to certain situations.
4. Sense of Power – Owing to his childhood, the rapper seems to take control where he may have lost it as a child. His over assertive attitude always seems to land him in some kind of trouble.
Moreover, the rapper is facing a new set of worries from the past, let's hope everything turns out okay.