Celebrities may boast about the life of the fame and the fortune. However, things in life aren't always what they may seem. During the early 2000s, child star Aaron Carter had it all. The big music deal, the fast cars and throws of women. However, the child-star singer turned rapper grew up under the harsh spotlight Hollywood often shines on its young celebrities. Ultimately, Carter couldn't navigate the limelight and instead turned to drugs. Unfortunately, the 34-year-old star was found dead in his bathtub.
The Tragic Death Of Aaron Carter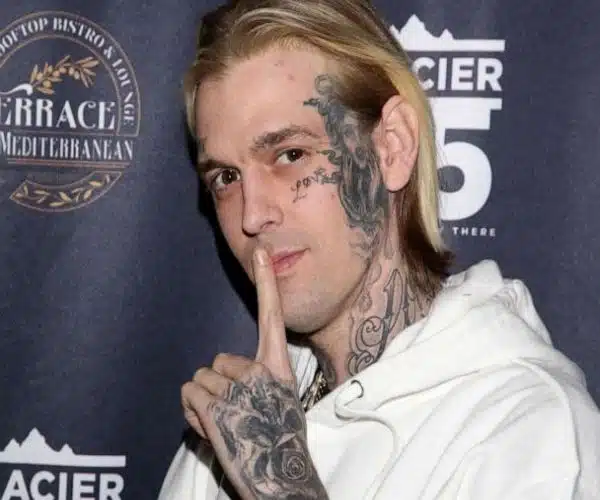 Aaron Carter grew up in the spotlight all his life. However, the pressures of fame and fortune proved too much for the star to handle, as it does with other child-stars. Recently, Carter was found dead at his house in Lancaster, California. Furthermore, several sources noted that a 911 call was placed at 11am today to inform authorities there'd been a drowning.
Furthermore, Carter's house was surrounded by police, paramedics and yellow caution tape. At this time, police haven't identified the cause of death. Hopefully, they'll release more information on the celebrity's untimely death.
The Fans Mourn The Passing Of The Rapper
While we're sure Carter's family and friends has taken this time to grieve over their loss, fans also mourn the death of Aaron Carter. Some have even chosen to honor his memory during his time on the Disney sitcom Lizzie McGuire, while others gave their condolences to Carter's family. Moreover, Aaron Carter will be missed dearly. At Hypefresh, our hearts and prayers go out to the rapper's family and friends.