Everyone loves a celebrity who isn't afraid to be themselves. Cardi B certainly has no problem keeping it real with the fans. In fact, the rapper and actress at times keeps it "too real" with her fanbases. Although, that's what we love most about the rapper, her unfiltered content! Recently, the mother-of-two shared some rather shocking news via social media. Apparently, Cardi B has gone full-blown hardcore after debuting her new face tattoo. 
Cardi B Flaunts Her New Face Tattoo
View this post on Instagram
Cardi B will never stop being herself for anybody! She certainly refuses to stop sporting new ink. Recently, the "Hot S**t" rapper debuted her newest tat via Instagram. She decided on her face. Looks like the rapper changed her mind about having her face inked. 
On Sunday, the rapper's tattoo artist, Robinson De Los Santos, shared a video of her getting a new tattoo. In the video clip, it's unclear what exactly the rapper's new tat reads. Though, we do know from the clip that it's bright red and located along her jawline. At the conclusion of the session, Santos takes a selfie with the rap star who appears make-up free and radiant. Based on her post-tattoo glow, the star seemed satisfied with the results. Her fans seem to love it so Cardi B's face tattoo introduction turned out a success. Now she's a true "hardcore" rapper!
How Many Tattoos Will She Get?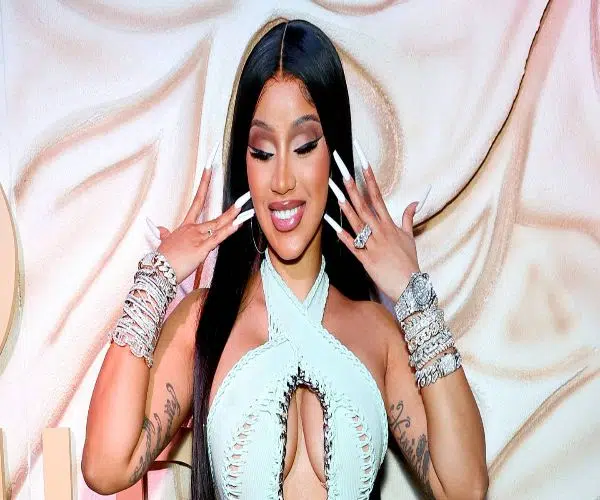 For the most part, male rappers who love sporting ink don't mind some all over their face. Everyone from Lil Wayne to Post Malone has covered their face in tats. Though, it's not common we see female rappers sporting even a single facial tattoo. Not only is it a bold move, but we can imagine it hurts like hell.
 Cardi B's face tattoo more than likely shocked at least some fans. And, this isn't the first time the "I Like It" rapper has done the impossible when it comes to tattoos. Talk about being hardcore, Cardi B's huge flower tattoo on her back took nearly 3 days to complete!