Every new artist has something new to bring to the table. British R&B group Nikz & Booda have plenty to offer as new artists. Furthermore, the Oxford collective 916, two-man group stepped out onto the UK music scene with a unique sound. Furthermore, they've impressively maintained an appealing style and sound throughout the span of their career. Even better, they're not afraid to stand out from the crowd and be different, whether that's translated through song or visuals. Clearly, the UK artists strive for authenticity and realness over being another typical mainstream success.
By keeping with their honest narrative, the music duo soon released their first-ever single "Nobu." Afterwards, Nikz & Booda followed up their big debut with other tracks like "Blue," "Pull Up" and "Get To It." Obviously, the stars are hard at work in the studio booth, laying down track after track. While they have very little experience in the music biz, they certainly know how to maintain a worth ethic like a true artist.
Since their big music debut, the British duo have a long line of accolades such as BBC 1Xtra's Sian Anderson, radio play on BBC Asian Network, Reprezent and Radio2Funky. Additionally, Nikz & Booda received press coverage from the famous UK music platform Creative Gen. Talk about a British takeover, these guys have everyone fighting over them.
Never ones to stop a good thing going, British newcomers just dropped their newest record "Motion." Nikz & Booda's new track has us vibing and flowing with the "motion."
Nikz & Booda's Keep The Momentum Going In  "Motion"
It's hard for new artists to find their footing in the music industry. Fortunately, British R&B duo Nikz & Booda know how to keep their finger on the pulse. Arguably, their discography proves that they have what it takes to become the next big thing. With infectious hooks and smooth R&B flows and a vibe like no other, Nikz &Booda definitely know how to deliver on a good track. Furthermore, their guitar-infused track "Motion" showcases the duo's infectious vibe.
While one artist provides the gritty rap flow, the other sings with a contagious R&B rhythm. Furthermore, the song finds the British artists enthralled by an exotic dancer. It doesn't take much before they're participating in an intimate relationship with her. Clearly, the song comes as a strip-club anthem, considering the content and the visuals, which feature a stripper pole dancing in a club. Clearly, the artists know how to make a hype music video and song.
There's More In Store For Fans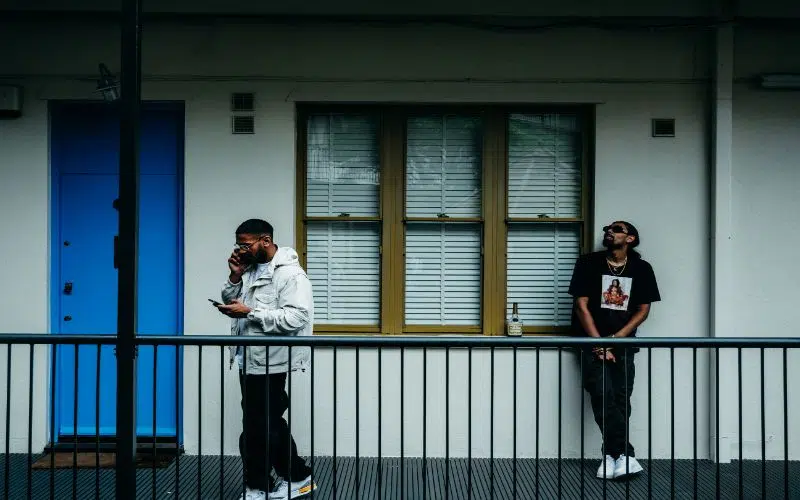 Being a great artist is more than just putting out a few great tracks, though. Nikz & Booda clearly have the talent, the bars and the voice, but they also have the work ethic behind it. Furthermore, the artists are planning to drop some great music this year. Be sure to check out more music by the British R&B duo Nikz & Booda.
Link: