Controversy and trouble seem to follow Baton Rouge rapper Boosie Badazz everywhere he goes. The emcee just doesn't know how to keep his hands clean. Most recently, the rapper faced accusations of destroying set property during "The Legendz of the Streets" show. Unfortunately, it's not looking good for Boosie Badazz.
Rapper Accused Of Destroying Set Property
At this time, the police don't have much to go off on as to what happened at Badazz's concert this past Friday. Although, more details reveal that a fight broke out on stage during the rapper's set. According to TMZ, Badazz performed for only two minutes before a fight broke out between two unidentified men. Badazz had some involvement in the fight, given he was accused of destroying set property.
Officers arrived at the State Farm Arena at 12:40pm after an unidentified caller reported an act of vandalism. After the stage crew escorted Badazz off the stage, the caller claimed he and his friends destroyed additional set property. Luckily, no one suffered any injuries during the incident. At this time, police continue to investigate the motive that led to the massive brawl.
Concert-Goers Demand A Refund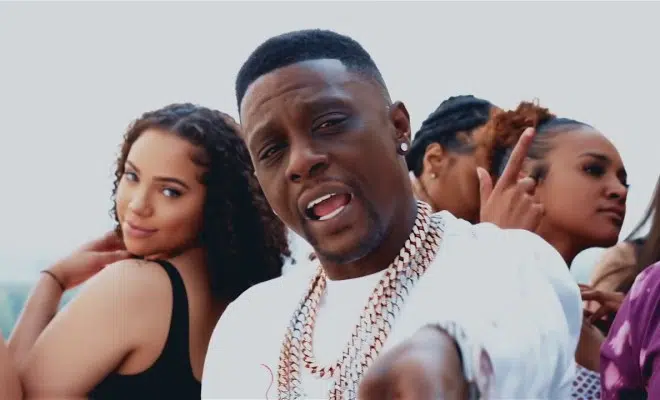 It's unfortunate that "The Legendz Of The Streets" concert in Atlanta came to a sudden halt. Not to mention, the concert lineup featured some of the greatest HipHop legends in the industry. The concert featured performances by big-name stars like Trina, Lil Kim, Rick Ross and Gucci Mane. With a lineup like that, it's no wonder disgruntled fans demanded a refund. At this time, it's unclear whether or not fan's demands have been met. Hopefully, the individuals responsible for destroying set property will pay back the fans.