It's one thing when celebrities need a little extra cash in their pockets to contribute to their lavish lifestyles. Many artists have debuted clothing lines, perfumes and cosmetics as a side gig, while keeping with their music careers. Rappers like Blueface however, think outside the box. As of lately, the 24-year-old emcee has been busy promoting his Blueface Girls Club on Onlyfans. So far, the unscripted series has taken a lot of heat. In fact, Blueface's series has been accused of exploiting young women.
                              A Cautionary Tale
The allegations against Blueface may not come as a surprise to some, after considering the cautionary tale from two women previously featured on his Onlyfans series. Zia, Sevyn and Irie who had previously appeared on the show, revealed some disturbing details about the series.
The three women admitted that Blueface had exploited young women on the show. For starters, fights broke out daily between the girls in the house. Previously, Blueface revealed that he flew several women to Los Angelos and allowed them to stay in his two $1.3 million homes. Furthermore, the basement, which came stocked with boxing gloves, had initially been the designated fighting zone in the house. However, Zia, Sevyn and Irie noted that the fights took place anywhere in the house, including on a tour bus.
Additionally, the women spoke out about the mandatory tattoos Blueface requested all the women to have. At first, the rapper posed the request as optional but later told them that it would seal their place in the Blueface Girls Club. One girl was sent home after refusing to get a tattoo for Blueface. Rather than the rapper paying her way, she had to pay for own uber and flight back home. Making matters worse, Blueface had removed all of her followers on Instagram. That's definitely a "cult leader" mentality.
   Blueface Responds To The "Exploiting Young Women" Allegations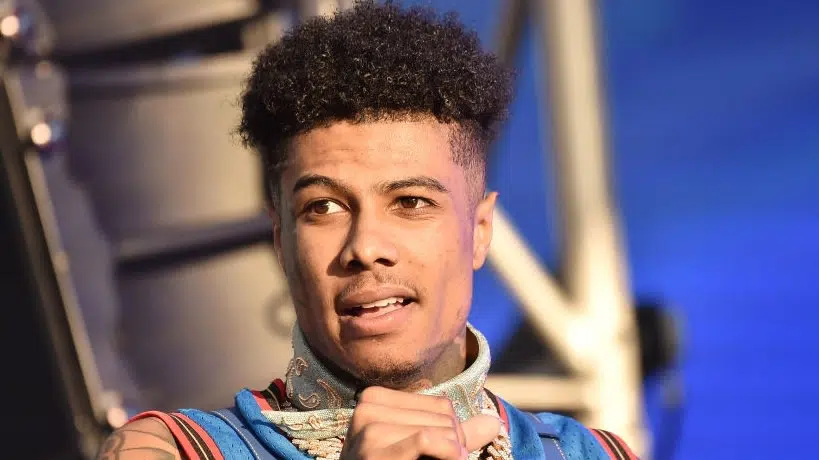 Of course, the rapper doesn't find anything wrong with his Onlyfans series Blueface Girls Club. After all, Tyga basically got away with murder after posting a video of him surrounded by a swarm of women on Onlyfans. At the time, the rapper explained that he used the account to give fans a glimpse into his world as a rap star. Blueface made a similar statement in regard to his Blueface Girls Club series, but people aren't buying it now.
The rapper's general response to the "exploiting young women" allegations comes down to this answer, "Sheesh who knew my Onlyfans show would be so viral . . . WTF is a cult." We're pretty sure the rapper knows the definition of "cult" and "cult leader." Of course, the rapper tried to play off all the allegations against him. After all, he boasts about sleeping with 1,000 women already. The rapper needs to clean up his act.