In 2020, Black Eyed Peas returned to global stardom thanks to their new album, Translation, and a ton of hit Latin collaborations with Nicky Jam, J Balvin, Ozuna and Maluma. The trio of Will.I.Am, Taboo and Apl.de.ap continue their Latin tour with another Latin superstar collaboration in the Shakira-featured new single, "Girl Like Me".
The hottest Latin record in the world audio-turned-visual stars the megastars as futuristic explorers in search of a cure for so many of the world's problems. Shakra brings the signature moves while the boys deliver the feel-good wordplay and chants. "Girl Like Me" is representative of the group's consistent chart domination and unprecedented crossover success this year. Watch it above.
"Girl Like Me" follows Black Eyed Peas historic single "RITMO," featuring J Balvin. It emerged at #1 on the year-end Billboard Hot Latin Songs chart. It stood out as the first Top 10 on the chart by Black Eyed Peas and held #1 for an unbelievable 24 weeks. It becomes the first year-end #1 for both the group and J Balvin. It also concludes 2020 at #1 on the Latin Digital Songs Chart, #2 on the Latin Pop Airplay Songs Chart and Latin Rhythmic Airplay Songs Chart, and #3 on the Latin Airplay Songs Chart, Latin Streaming Songs Chart, Dance/Electronic Digital Sales Songs Chart, Dance/Electronic Streaming Songs Chart, Latin Airplay Songs Chart and Latin Streaming Songs Chart.
TRANSLATION has become a global sensation. Black Eyed Peas got three #1 hits on US Latin Radio with "MAMACITA" (Ozuna and J. Rey Soul), "RITMO (Bad Boys For Life)" (J Balvin), and "FEEL THE BEAT" (Maluma). The album has also been a streaming success, accumulating nearly 3 billion streams and views. Shakira, with her impressive music video record, adds her touch to the collaboration as one of the top 5 artists on YouTube and the most-viewed female in both 2017 and 2018.
Available now via Epic Records, Translation includes guest appearances by Tyga, Becky G, French Montana and so many more.
After "Girl Like Me," check out Translation in its entirety below, courtesy of Spotify.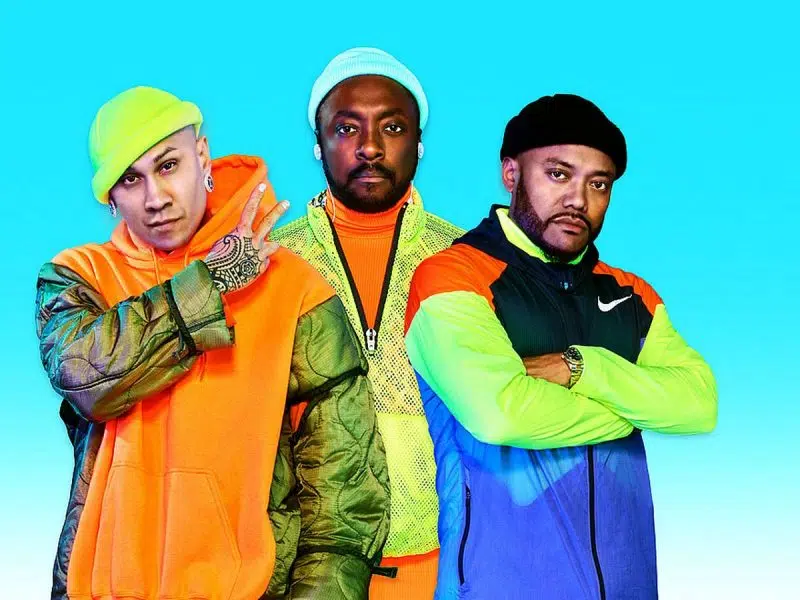 ABOUT BLACK EYED PEAS
GRAMMY® Award-winning, genre-bending pioneers Black Eyed Peas after release hit, after hit, after hit, after hit. Black Eyed Peas sold 50 million+ albums worldwide and achieved many number ones. TRANSLATION marks the next exciting chapter of their legacy. Along with crafting their own hits, the trio of Will.I.Am, Taboo and Apel.De.Ap has collaborated with the biggest names in history, including Nicki Minaj, Justin Timberlake