This week marked the beginning of a new month, which to some may mean new beginnings. Unfortunately, for others, this week brought travesty. Recently, the rap community lost another great rapper, which happened to be the Migos third member Takeoff. After having been a well-respected emcee in the community, the rapper's sudden death comes as a shock to many. Fortunately, police are working around the clock to find the killers. Currently, the coroner's office released details on a new autopsy that showed Takeoff died of gunshot wounds to the head and stomach.
Takeoff's Autopsy Is One Step Closer To Finding The Murderer
Unfortunately, one too many murderer cases go unsolved in the entertainment industry. Though, there's no doubt that the people will push police and the city of Houston to find Takeoff's murderer.
On Tuesday, the 28-year-old was killed outside the 810 Billiards & Bowling following a private party. Furthermore, police spoke with 40 people who attended the party and fled at the time gunshots were fired. According to Houston Police Chief Troy Finner, two people had discharged firearms. Unfortunately, two victims were wounded in the gunfire but luckily survived.
Even better, the Harris County Institute of Forensic Sciences recently released information regarding Takeoff's autopsy. It showed that Takeoff had died from gunshot wounds to the head and torso during the private party. Hopefully, the autopsy helps aid the police in their investigation.
Houston Has A Big Crime Problem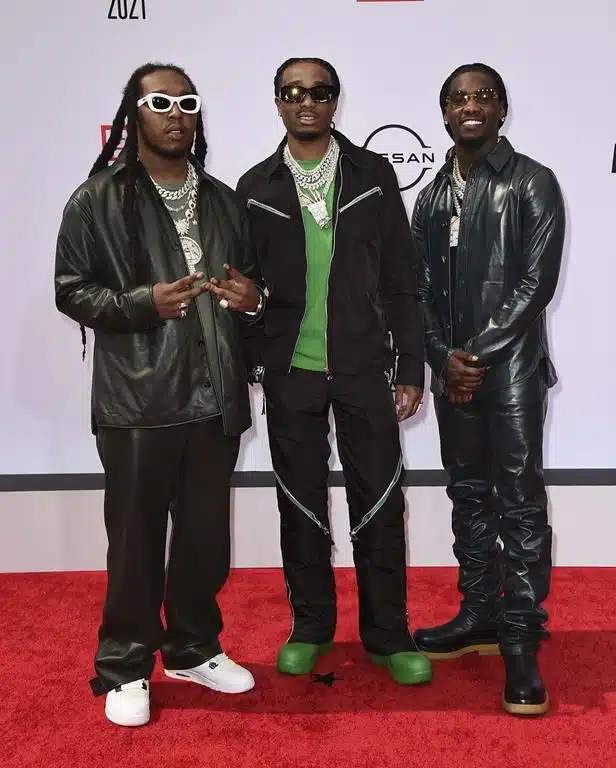 Takeoff's death has been an unfortunate event. Even worse, it shows that the city of the Houston has a huge crime problem. Furthermore, the mayor and police chief Troy Finner have discussed the increasing crime rates happening throughout the city. Additionally, Finner plans to talk with other HipHop stars about ways to cutg down the violence. Hopefully, their meeting proves productive and brings about real change.