You know how reality TV can be a rollercoaster?
Well, right now, it's all about Ariana Madix from Vanderpump Rules. But this time, it's not about the drama or crazy on-screen stuff. Nope, it's about Ariana's new boyfriend, Daniel Wai. Let's dive in and get to know Adriana Madix new boyfriend, who's making Ariana super happy.
So, Ariana, Daniel, and her ex, Tom Sandoval, all went on a trip to San Francisco with their TV buddies. Now, here's the deal: There wasn't any drama or fireworks between Ariana and Tom during the trip, but people couldn't help but talk about it.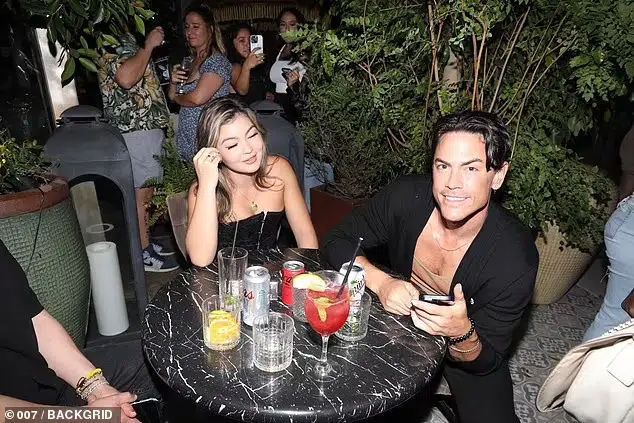 But here's what's got everyone curious. Ariana and Tom, even though they're not together anymore, still share a place. Yep, they're roommates. Some folks raised their eyebrows at this, but Ariana's not rushing into anything. She's got lawyers and financial experts on her team, making sure every move she makes is the right one, especially when it comes to her pets.
Now, let's talk about Daniel Wai, Ariana Madix new boyfriend. He's the new guy in Ariana's life, and she's pretty obsessed. She says he's like her rock, always bringing in positivity and supporting her no matter what. It's quite different from what she's had before.
And guess what? Ariana's friend Scheana Shay, who's also on Vanderpump Rules, thinks Daniel is amazing, too. She says he's giving Ariana the confidence to shine like a superstar.
As the cameras gear up for the 11th season of Vanderpump Rules, set to premiere in 2024, the drama is not limited to the screen. Ariana Madix and Daniel Wai's love story is going to be an interesting part of the news about famous people and fun stuff.