Skateboarding Is Full Of Style
Whether it is a good thing or not fashion trends within skateboarding are adopted by people outside of the culture and activity. What better way to respond to this than create a list of the 3 most stylish skate brands? Basically every person has attempted to skateboard at one point in another in their life. Whether that was simply rolling around on your friend's board or getting a Christmas complete.
You may have left those frustrating attempts of trying to kickflip back in middle school, but this doesn't mean you can't appreciate other aspects of the activity. There are a number of skateboarding brands that provide stylish clothing. But some go to do it better than the rest. To help sort through all the companies I have created a list of the 3 most stylish skate brands.
Top 3 Most Stylish Skateboard Brands
3) Welcome Skateboards:
The first in the list of the 3 most stylish skate brands is Welcome Skateboards seems to present clothing that incorporates a diverse range of colors, graphics, and designs. Apparel made by Welcome Skateboards usually features a number of colors. Examples of this are the multi-colored striped shirts. There is an alternative and slight grunge tone brought on by the company's clothing designs.
One of my favorite features about Welcome Skateboards is the crazy graphics that they use. Graphics include odd depictions of animals or creatures in seemingly psychedelic colors. The company is able to create stylish and slightly looking grunge clothing thanks to the unique designs and colors that they incorporate.
2) Palace Skateboards:
Palace Skateboards is a unique and fun company. This can be seen by things such as the humorous captions written for the descriptions of clothing on their website. One of these quotes reads, "100% the problem with eating dinner early is the second dinner later on slumps you." This is quite an accurate observation but also pretty random. This goes to show the company's carefree and unique outlook.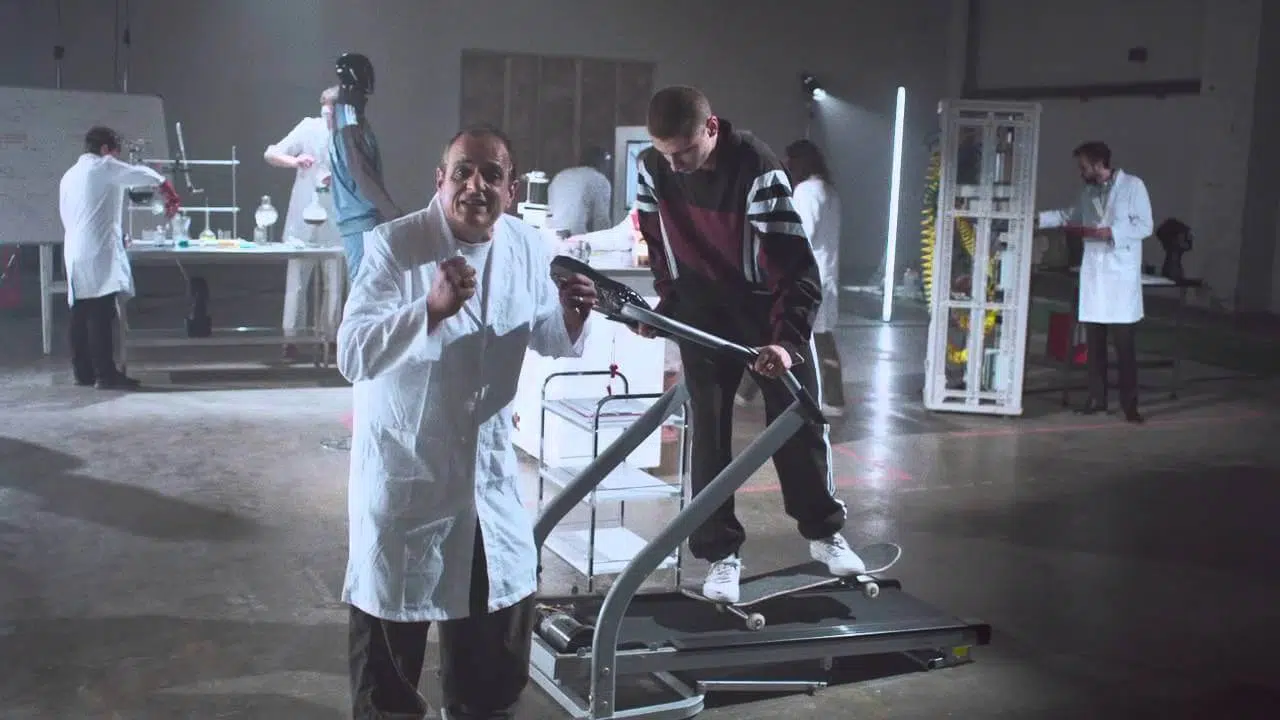 Things become a little less funny though one when learns the cost of this brand's apparel. Although one has to spend money to get quality products, buying sweatshirts and jackets ranging from $100 to upwards of $200 does not really sound like my idea of fun.
If one is willing to pay a little more in order to get hip and stylish clothing though than look no further. The apparel that Palace produces is truly quite fresh. The clothing is a quality combination of old and new.
Much of their clothing features bright colors, reminiscent of what one might expect to find people wearing at ski slopes in the 80s. Their products are similar to what one likely imagines when they think of hip streetwear. When it comes down to it Palace Skateboards offers some of the freshest and most stylish clothing out there, but one must be willing to get a little screwed over in terms of the cost.
1) Fucking Awesome Skateboards:
Although I am quite a large fan of Palace Skateboards' aesthetic when it comes down to it Fucking Awesome Skateboards (aka FA Skateboards) takes the crown. The owner of the company, Jason Dill, really goes to come up with creative and unique products.
The overall feel of FA Skateboards is almost of combination of grunge and punk with your grandpa's closet. And in no way is this a bad thing. Instead, it actually offers some great results.
Some of the less than average apparel featured on the FA website include a cardigan and a western canvas jacket. These items along with the other clothing made by FA all have their own individualistic flare. Even when simply placing the company's logo on clothing, Dill seems to be able to do so in a more unique manner than other brands. An aspect of the brand that stands out is the graphic choice.
Many of the products feature designs that seem as if they were physically cut and pasted on top of each other. The images selected for graphics are not necessarily the most friendly thing. They depict broken bottles, a man whose head is wrapped and barbed wire, people bleeding, and even a father doing cocaine in front of his son. Through company owner, Jason Dill's, creative view of the world, FA Skateboards is able to offer a range of stylish and distinct clothing.
Final Thoughts
As this list goes to prove, skateboarding is full of great style. The featured companies offer a range of quality and fresh styles. Although all you might know about skateboarding is the soundtrack from Tony Hawk's Pro Skater 2, there is actually more that it has to offer. Along with busting your ass when simply trying to stand on a board, you can also pick up some great style.
What are your guys' thoughts though? Were you able to improve what's in your closet thanks to this list? Or are there other companies that should've been included in the 3 most stylish skate brands?