Some celebrity breakups end up in emotional turmoil and show no signs of reconciliation. Lil Wayne has dated several women throughout his career, breaking hearts everywhere. Strangely enough, not many of his relationships ended in strife and heartbreak. Even better, some of Weezy's exes talk highly of him and vice versa. Recently, Trina revealed that she had nothing but praise for her ex boyfriend, Lil Wayne. It even appeared that the "Here We Go" raptress still has feelings for Weezy F Baby.
Trina Chooses Lil Wayne Over Anybody Else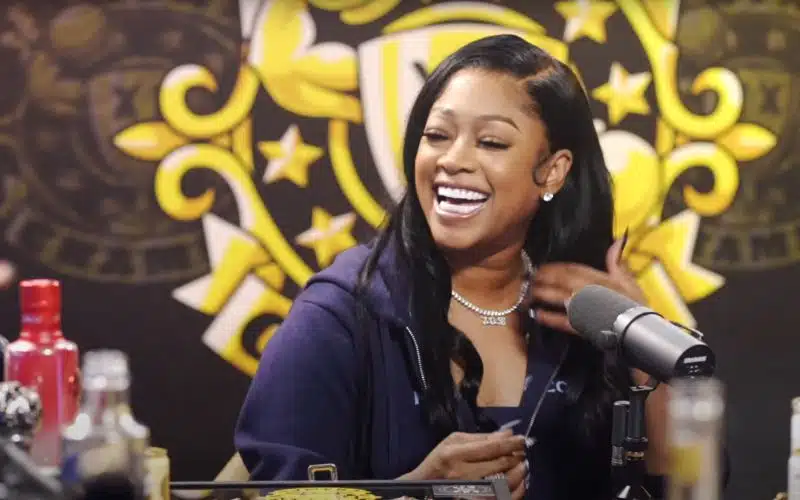 During a recent episode of Drink Champs, Trina revealed that she'd choose Lil Wayne over anyone, no matter what. Lil Wayne's name came up during the "Quick Time With Slime" segment of the show, where N.O.R.E asked Trina to choose between two rap stars, Weezy or his former protégé Dreezy. Before making a decision, Trina took a sip of her drink. Clearly, the question proved difficult for the raptress to choose, since she's a fan of both. In the end though, the vote went to her ex-boyfriend.
Furthermore, Trina praised the GOAT rapper, stating that he's both an iconic and great man. Additionally, Trina talked about their years-long friendship, noting that he's always there for her.
"If I need a favor, he'll always say 'yes'," she said during the interview with Drink Champs.
With such glowing reviews and endless praise, it seemed that Trina might still have feelings for Weezy. She may be engaged to fellow rapper Ray Almighty, but there's still a palpable connection between her and Lil Wayne.
She's Engaged Again
Much like her ex, Trina hasn't been lucky in love. She dated Weezy on and off in 2005 to 2007. Interestingly enough, the two were also engaged. After going their separate ways, Trina moved on to basketball player Kenyon Martin and rapper French Montana. Eventually, down the line she started dating rapper Ray Almighty.
Engaged since 2021, let's hope that Trina gets the wedding of her dreams.